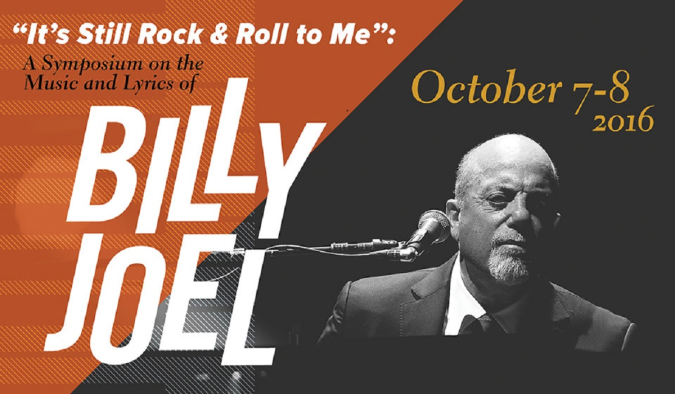 Colorado College is hosting the first-ever scholarly symposium on the music and lyrics of America's "piano man," Billy Joel. The two-day public musicology conference, "It's Still Rock and Roll to Me: The Music and Lyrics of Billy Joel," seeks to shed light on Joel's songs and why they're so meaningful for so many people.
Joel is a consummate singer-songwriter whose compositions translate larger cultural concerns into accessible and compelling musical narratives, says CC Assistant Professor of Music Ryan Raul Bañagale. "Billy Joel's career has spanned more than five decades, yet by comparison to musicians such as Bruce Springsteen, virtually no scholarly attention has been given to Joel's music," says Bañagale, who is organizing the conference with Joshua S. Duchan of Wayne State University.
The keynote event is "Take the Phone off the Hook," a live phone interview with Joel, conducted by Bañagale and Duchan. The symposium program also features presentations, round tables, workshops, a screening of the documentary "A Matter of Trust: The Bridge to Russia," and a concert dedicated to the pop musician.
Bañagale sat down with Jeff Bieri of 91.5 KRCC, Colorado College's NPR-member station, to discuss the upcoming conference on a recent episode of "Air Check."