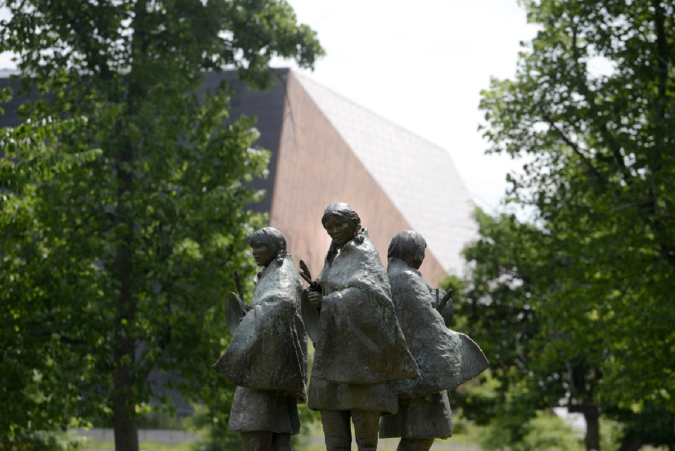 Colorado College faculty and alumni artists and the Colorado Springs Fine Arts Center at Colorado College had a big night, reaping numerous honors at the 17th Annual Pikes Peak Arts Council Awards Gala on Tuesday, Oct. 17. The gala was held at the Fine Arts Center.
Shawn Womack, associate professor of dance, who as co-choreographer with Ormao Dance Company's Jan Johnson on "PrePress," shared the Pas de Duex: Outstanding Collaborative Performance award.
Idris Goodwin, assistant professor of theatre, won the Individual Literary Artist Award, and shared the Collective/Individual Published Work Award with Nico Wilkinson '16 for "Inauguration." Nat Stein '15 also was nominated in the individual category.
Steve Wood '84, who runs the community environmental arts nonprofit Concrete Couch, won the Future of the Arts Award. Kendall Kultgen '16, who started at Concrete Couch as a Public Interest Fellow, accepted the award for the organization.
Han Sayles '15 received the Outstanding Emerging Visual Artist Award.
The Colorado Springs Fine Arts Center at Colorado College was honored in the Theatre category with the Make 'Em Sing Award for "Man of La Mancha," presented by Eve Tilley '68. The FAC's exhibit "Ragnar k: Anthropocene" by Wendy Mike and De Lane Bredvik won the Excellent Gallery Exhibit Award in the Visual Arts category.
Also presenting an award at the ceremony was Jon Khoury '84, executive director of the Cottonwood Center for the Arts. See the complete list of winners. Congratulations, all!