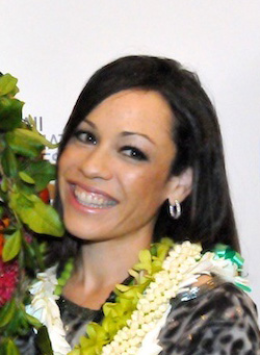 Kaui Hart Hemmings, a 1998 graduate of Colorado College, is the author of "The Descendants," which was made into the newly released movie starring George Clooney and directed by Alexander Payne, whose most recent film was the 2004 hit "Sideways."
"The Descendants," Hemmings's first novel, is a story about a family in Hawaii that has been rocked with change. Clooney plays Matt King, a wealthy Honolulu attorney, who struggles to reconnect with his daughters. In a Nov. 16 article in USA Today, Clooney says the film is "a coming-of-age movie for a 50-year-old guy."
Hemmings, who in addition to being the author of the book also plays Clooney's secretary in the movie, worked closely with Payne on the adaptation; in fact, Payne, in an interview at a film festival, said his collaboration with Hemmings "was the closest I've ever had with an author of a novel."
For her part, Hemmings loves the film. "It's the first film, I think, truly set in Hawaii and about the people who live here," she said.
Hemmings credits her CC education, saying "since I work alone, CC has helped me with self-discipline and independent thinking. It helps you customize your life, in a way."