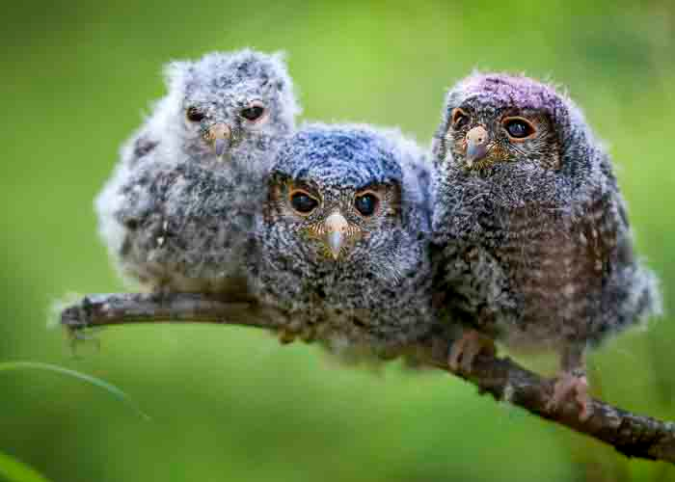 Colorado College Associate Professor of Biology Brian Linkhart, known as "the owl man of Colorado College," and the U.S. Forest Service have embarked on a five-year $148,000 "challenge cost-share agreement" to study the response of flammulated owls to prescribed fire treatments in the Rio Grande National Forest. Linkhart is an ornithologist concentrating on sensitive raptor species, particularly the small forest owl known as the flammulated owl, so named because of its red hue.

The agreement between Colorado College and the Forest Service features contributions from the Forest Service in the form of grant funding and labor on the project, as well as contributions from CC in the form of Linkhart's expertise and student involvement. Approximately five Colorado College students will participate in the study each summer, working with Linkhart during three breeding periods prior to the prescribed fire treatments and two breeding periods post-fire treatment.

The project's primary objective is to assess existing baseline conditions for an old growth ponderosa pine associated species - the flammulated owl - using demographic study parameters to compare species responses to potential differences in habitat in the pre- and post-treatment condition. This will include locating owl nesting territories and nest locations, and assessing home range size and seasonal movement using radio transmitter devices. If possible, geo-locators also will be used on owls to determine migratory movements to and from the study site.

The project will help obtain important baseline information regarding habitat utilization, distribution, seasonal movements, productivity, and survival of flammulated owls in a research natural area. That information will help the Forest Service in using prescribed fire as a habitat restoration tool elsewhere. Additionally, the partnership provides training and field-related experience for CC biology students.

Linkhart's research interests include determining the long-term impacts of the Hayman fire, the effects of forest thinning, and the effects of climate change on breeding populations of flammulated owls.