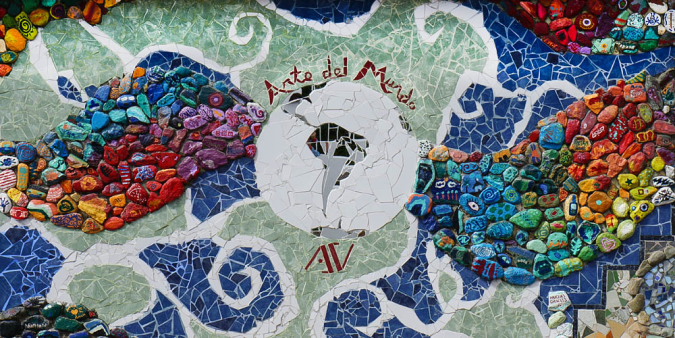 Monica Mueller launched Artful Venture on her post-graduate backpacking trip through South America. Bright-eyed and ambitious to make a positive impact on the world, she and her bestfriend, Bryn, hopped on a one-way flight to Ecuador to begin their journey.
Upon arrival, they were immediately inspired by the incredible artisanal goods that lined the streets. Each handmade craft was unique to the artisan's culture and told the artisan's story. With the desire to spread the beauty and individuality of the artisan's craft while giving forward to support the arts, they launched Artful Venture.
Artful Venture brings together a unique group of artists and organizations with a shared dream of creating a livelihood doing what they love. Bryn and Monica are continually searching South America to find products that embody the vibrancy and beauty of the people who create them and the traditions they represent. Through the sale of hand-crafted goods, Artful Venture's mission is to support the creativity, passion, and traditions of artisans.
To further Artful Venture's support of the arts, every purchase directly empowers the next generation of artists and creative thinkers. Our partner nonprofit, Fundación Arte del Mundo, promotes literacy, creative expression, and a love of the arts through a free after-school program. For every Artful Venture craft you purchase, we make a direct donation to Arte del Mundo. For more information, visit www.ArtfulVenture.com