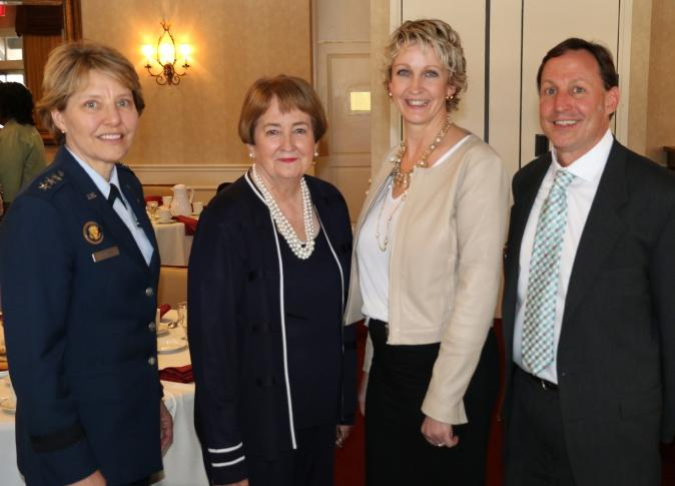 Colorado College has joined with three other area institutions of higher education to collaborate on the creation of a Center for Innovation and Entrepreneurism. The partnering institutions are the U.S. Air Force Academy, the University of Colorado Colorado Springs (UCCS), and Pikes Peak Community College (PPCC), all located in Colorado Springs.

The four college leaders, CC President Jill Tiefenthaler, Air Force Academy Lt. General Michelle Johnson, UCCS Chancellor Pam Shockley-Zalabak and PPCC President Lance Bolton recently unveiled the concept and outlined the goals of the project.

The Center of Innovation will serve the interests of the region's brightest graduates by easing the transition from college to the marketplace. The center also will serve the interests of the local community by tapping into the vibrancy, creativity, and rich potential of graduates so they ultimately choose to stay in Colorado Springs, base their work in the region, and contribute to the community's growth and enrichment.

"So many of our graduates are young professionals who start their own businesses," Tiefenthaler said. "But upon graduation they talk about a lack of community innovation and in turn move to cities that provide more support and amenities. This new venture will be a space to help nurture alumni and ultimately keep them here."

The four institutions have worked together and partnered for years, and in recent months began discussing how to work together to best retain the brightest young graduates in the Pikes Peak region. Currently there are no other colleges and institutions that are collaborating in such a manner. The project is supported by the El Pomar Foundation, a Colorado nonprofit organization.

Although development of the center is in its earliest stages, the four leaders have a clear vision of how it will operate. They anticipate a physical center, perhaps located downtown, that includes space for working, collaboration, teaching, meeting, and mentoring. Each of the four institutions will have an equal stake in the project and will equip the aspiring entrepreneurs with the tools and mentors, often alumni of the participating institutions, to pursue their goals.

"We are excited about being a part of this and it's an honor for us to find ways to bridge these barriers for the betterment of our community," said Johnson of the Air Force Academy.