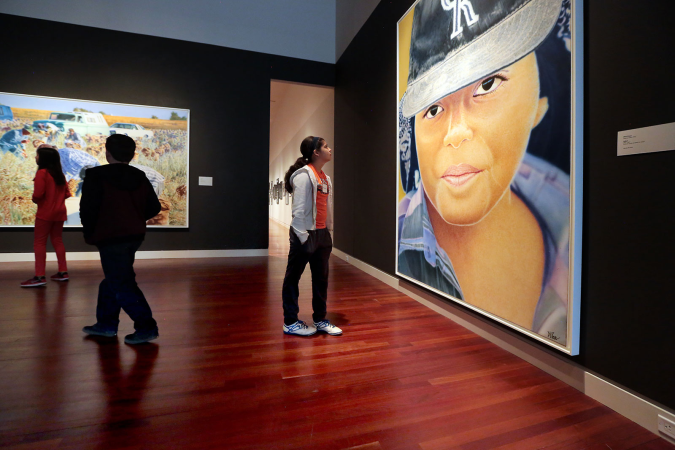 The Colorado Springs Fine Arts Center at Colorado College (FAC) is offering reduced admission rates, expanded hours, and increased discounts to provide greater access for the Colorado Springs community. Colorado College faculty, students, and staff with Gold Cards already receive free admission to all exhibits and galleries.

"It used to be that Colorado College stopped at the border right behind the Fine Arts Center, and now the FAC serves as a bridge into the larger Colorado Springs community," says Ryan Bañagale '00, assistant professor of music.

These efforts, which became effective Sept. 1, 2017, include a range of initiatives that offer FAC visitors full access to all museum galleries at reduced admission rates:

* $10 for general public admission.
* Seniors, active duty, and retired military personnel receive a 50 percent discount. As a Blue Star Museum program participant, active duty, retired military personnel, and their families receive free admission from Memorial Day to Labor Day.
* Free admission for children age 12 and under has been extended to include students and teachers with valid ID from any school in the country, including high schools, trade schools, and higher education institutions.
* An additional Museum Free Day has been added each month.

The FAC has extended the museum's evening hours to welcome the Colorado Springs working community to the galleries after work. Tuesday through Saturday the FAC opens at 10 a.m. and closes at 7:30 p.m.

"Look in the coming months for news on additional programs and offerings we're creating to fulfill the vision outlined in the FAC/CC strategic plan. It's all about taking down potential barriers to visitation and making sure we're doing everything we can to create access to exceptional arts experiences for this great community," says FAC Director Erin Hannan.