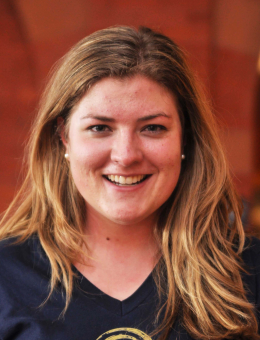 Blaine Carper '13, a sociology major from Memphis, Tenn., has been awarded a Fulbright English Teaching Assistantship for 2013-2014. She will spend the coming academic year teaching English at a Bulgarian high school.

Following her teaching assistantship, Carper plans to enroll in a combined master's and Ph.D program in sociology with a focus in gender and sexuality.

Carper chose Bulgaria as her country of choice because of its Turkish minority population. "I am fascinated by the rhetoric concerning the expulsion of nearly 400,000 Turks in 1989 and how this 'exodus' of Turks affected Bulgarian-Turkish relations," she said. "After spending two months studying in Turkey, I am very passionate about the Turkish people, and I believe that through teaching in Bulgaria, I may learn more about the Turkish population as a minority group and about their history of maintaining Turkish and Muslim identities abroad in an Orthodox nation."