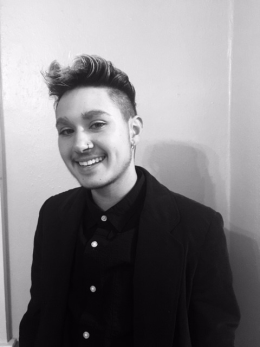 Feminist & Gender Studies is proud to announce that Baheya Malaty (Feminist & Gender Studies '18) was recently awarded a fellowship in the Summit Learning Teacher Residency Program at Summit Public Schools in the Bay Area of California.
Summit, a 501(c)(3) nonprofit organization, consists of seven schools serving close to 2,000 students in California and Washington that aims "to prepare a diverse student population for success in a four-year college or university, and to be thoughtful, contributing members of society."
The residency program, designed in collaboration with the Stanford University Center for Assessment, Learning and Equity, is a one-year program during which residents "are immersed in Summit classrooms while also completing credentialing coursework leading to a California Single Subject Preliminary Teaching Credential and a Master's of Arts in Teaching. The residency program is operated in partnership with Alder Graduate School of Education and the Gladys L. Benerd School of Education at the University of Pacific." Further, the program aims to help residents learn how to engage "students in deeper learning projects, empowering them as self-directed learners, helping students develop the habits and skills that lead to success, and nurturing them to build a strong sense of community."