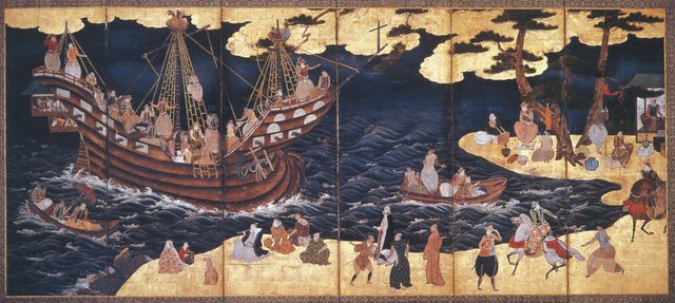 Associate Art Professor Tamara Bentley has been awarded a $14,000 grant from the Chiang Ching-kuo Foundation to support a scholarly symposium, titled "Picturing Commerce: Visual Forms in Motion in and from the Asian Maritime Circuits, 1550-1800." The symposium, to be held July 11-14 on the Colorado College campus, brings together national and international scholars.

Organized and hosted by Bentley and Katharine Burnett of the University of California-Davis, the symposium focuses on the movement of goods and information in the early modern period throughout the Indian Ocean and the South China and East China Seas, as well as the Asian and European trade networks involved. Too often, the symposium organizers argue, the "Age of Discovery" is seen as a purely European phenomenon; this symposium seeks to examine the central role of Asian trade routes in the visual and economic life of the period.

Also participating in the symposium are CC's Professor of Music Victoria Levine, Associate Art Professor Rebecca Tucker, and Associate Professor of History and Director of Asian Studies John Williams, as well as scholars from Smith College, Cornell University, University of London, Stanford University, University of Salzburg, University of California - Davis, University of California - Riverside, The College of New Jersey, and the University of Southern California. Curators from the Nezu Museum in Tokyo and the Metropolitan Museum also are attending.