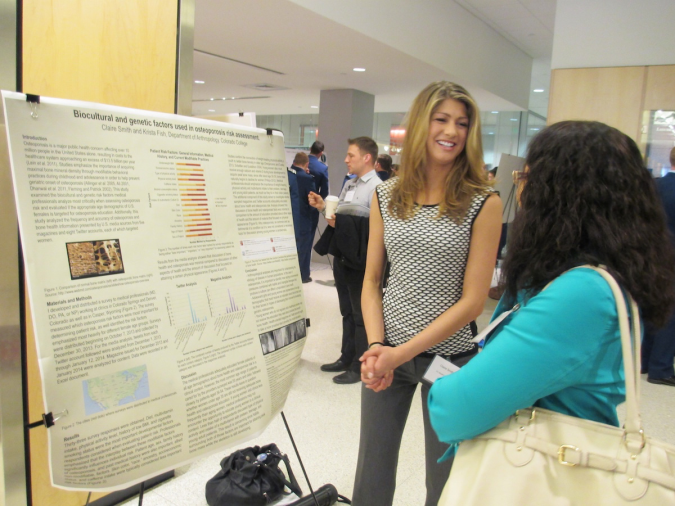 Senior Anthropology majors Claire Smith and Gracie Rennecker presented their honors thesis research at the Colorado Springs Undergraduate Research Forum on April 12, 2014.
Gracie's research focused on academic and professional women and surname practices. Specifically, she used practice theory to analyze the retention of natal surnames after marriage.
Claire's thesis studied osteoporosis and the multitude of biocultural and genetic factors that influence risk assessment and education concerning osteoporosis in women.