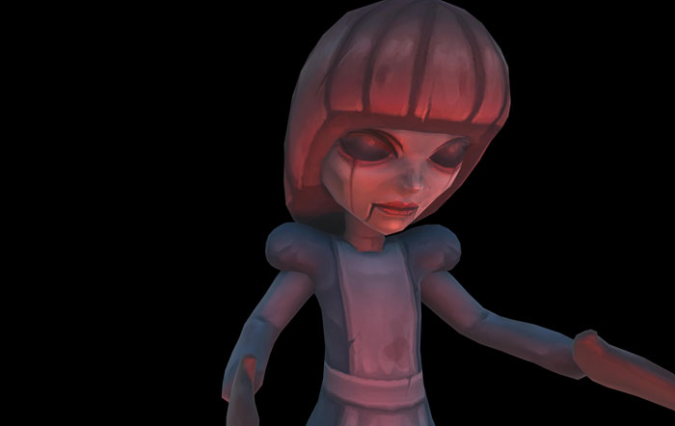 Just one month in, and Andrew Goldstein '09 has already had a busy 2016.
The co-founder and executive producer for the year-and-a-half-old Culver City, California-based Otherworld Interactive attended Sundance Film Festival, where his company's virtual reality project "Sisters" was featured alongside 40 other VR projects in the New Frontier exhibition.
Sundance attendees experienced the ghost story one of two ways: "tethered" through the HTC Vive, or "mobile" with headphones and a Samsung Gear - a high-end head mount display - which "is like a 3D movie, except it's all around you, 360 degrees. … you can walk around and up to objects and explore," Goldstein explains.

Anyone can try it from home. With a cell phone and a Google Cardboard or similar device (a simple and inexpensive viewer that attaches around a phone), it's as easy as downloading the free "Sisters" app through the Google Play store.
Which lots of people have been doing.
"Sisters has passed 650,000 downloads," Goldstein says, "which is amazing considering there are probably only 5 million or so Virtual Reality Users out there. So we're like 12 to 15 percent of market penetration, which is absurd. It's really crazy."
Crazy - and getting noticed, because also this month PC Magazine ran a feature on Otherworld Interactive, Goldstein and his co-founder Robyn Tong Gray.
"It talks a lot about our approach, how we're trying to get involved in this industry, not really by building a giant organization, but really focusing on telling stories and creating really interesting and experimental content in virtual reality," Goldstein says.
And not just in the horror realm. Their storytelling has ranged from "Share the Science," an educational project addressing global warming; a Parisian ambient experience for Oculus called "Café Âme" that Goldstein says "puts people in the body of someone else"; and, for the gamers, the space-themed "roboBLITERATION."
Come Feb. 26, Goldstein and Gray will present at Colorado College as part of Cornerstone Arts Week. Attendees can join in for their free presentation, "Empathy, Entrepreneurship and Virtual Worldmaking," and experience a little bit of Sundance through an on-campus viewing of "Sisters."