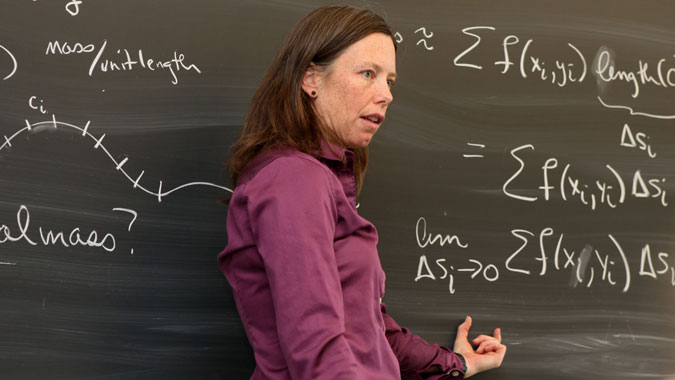 Amelia Taylor, assistant professor of mathematics and computer science, has been awarded a $7,500 grant from the Burroughs Wellcome Fund. Taylor will travel to New Zealand, where she has been invited to work with the director of the Biomathematics Research Centre at the University of Canterbury in Christchurch.
Researchers at the Biomathematics Research Centre (BRC) explore the application of mathematics, statistics, and computer science to contemporary problems in biology. They constitute one of the top research groups in the world working at the interface of algebra, combinatorics, and biology. Taylor will travel to New Zealand during her Spring 2013 sabbatical.
A classically trained algebraist, Taylor began research in 2009 that utilizes algebra and algebraic geometry (the algebraic study of solutions to systems of polynomial equations) to provide a stronger theoretical foundation for using statistical models to build phylogenetic trees in the study of evolutionary relationships between species. This work has culminated in a co-authored paper now in preparation, titled "A Semi-Algebraic Description of the General Markov Model on Phylogenetic Trees."