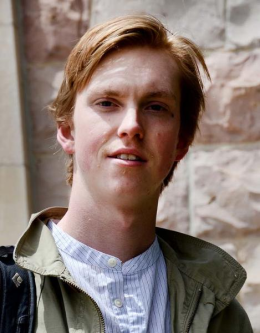 Alexander Langstaff '14 has been awarded a Fulbright English Teaching Assistantship scholarship. Langstaff, a history major, will spend the coming academic year teaching English in Georgia, most likely at a regional Georgian university.

"I've long been fascinated by Georgia and the wider Caucasus. Nestled between Russia and Turkey, the nation's long history at the crossroads of shifting empires remains a deeply contemporary issue and one that I hope to explore," Langstaff said.

"I first visited Georgia briefly in 2011 and fell in love with the country's rugged beauty and great food and wine. Returning as a Fulbright scholar I look forward to famous Georgian hospitality and the many adventures that will follow in the coming year. In addition to the teaching assistantship, I hope to do research and learn Georgian," he said.

After his Fulbright year, Langstaff plans on furthering his interest in history and politics through graduate studies.

The Fulbright Program is the flagship international educational exchange program of the United States. The program facilitates cultural exchange through direct interaction on an individual basis in the classroom, field, home, and in routine tasks, allowing the grantee to gain an appreciation of others' viewpoints and beliefs.