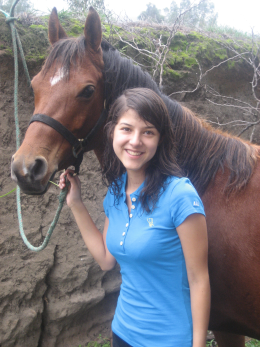 Alejandra Chavez, a senior pursuing a double major in Economics and Sociology, spent her summer conducting research for the President's Office at Colorado College regarding student experience.
Alejandra's research sought to compare the different experiences of students from distinct socioeconomic, gender, and ethnicity cohorts. The longitudinal study sampled information from students who entered Colorado College between 2002 and 2012, yielding a total number of 6103 cases.
Alejandra employed a series of regression models to explain the factors influencing academic performance, grading choice, classes taken in each of the divisions, choice of major, summer terms, volunteering, study abroad experiences, and graduation rates.
By identifying trends, similarities and differences between student groups, the study attempted to provide information for the college to better understand the interests of its student population; hence, to satisfy their different needs, to increase the satisfaction rates and the sense of belonging to campus for students from all ethnicities and socio-economic backgrounds. The ultimate goal of the school should be to hear from each student that "CC feels like home."