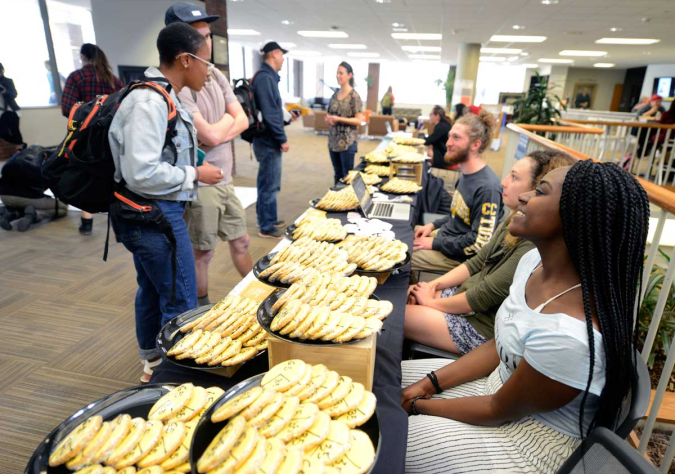 CC students and staff offer cookies in the Worner Campus Center for those who signed a giant thank you card in appreciation of donors who contributed to Generosity Day on March 21.

Generosity Day symbolically marks the day that funds from tuition "end" and gifts from donors make up the difference for the remainder of the academic year. The event helps raise awareness that the complete cost of a Colorado College education is not covered by tuition alone.

"During Generosity Day, we invite people across campus to express gratitude for what so many donors give to CC every year," says Kerry Brooke Steere, director of CC's annual fund. "Scholarships, career services, study abroad, top-quality faculty - and the Block Plan - would not be defining characteristics of the college without the generous support of alumni, parents, and friends."
Students also planted approximately 6,500 flags - one for each donor - around the college's Earle Flagpole, recognizing those who help make a difference.