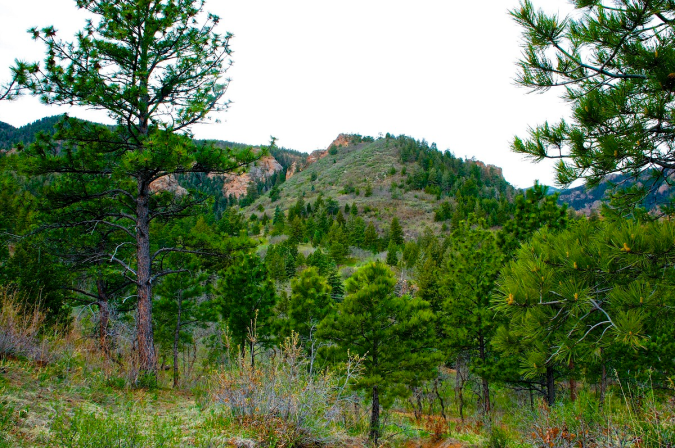 Colorado College's NPR-member station, 91.5 KRCC, has won the 2017 Edward R. Murrow Award in the News Documentary category for "Wish We Were Here, Episode 15: Acre for Acre - The Fight for Strawberry Fields." The segment, which aired May 20, 2016, looks at all sides of the proposed Broadmoor land exchange and the way that open space defines Colorado Springs as a city. The 57-minute segment, produced by Noel Black and Jake Brownell '12 and examines what they call "a controversy virtually unprecedented" in Colorado Springs.
The station also received an Award of Excellence from the Colorado Broadcasters Association in March for its coverage of the Colorado Springs/Broadmoor land exchange. "The Case of Strawberry Fields," which included multiple stories from Brownell, the special "Acre for Acre - The Fight for Strawberry Fields" episode, and work from student reporters Holly Pretsky '16, Dana Cronin '17, and Tucker Hampson '16 won in the "Best News Coverage of a Single Event" category. CC alumna Pretsky is heading to Miami for an immersive internship with WLRN, the public radio station in Miami, and Cronin, upon graduation, will intern with KQED in San Francisco.
At the heart of proposed land swap was Strawberry Fields, a 189-acre undeveloped piece of parkland in Cheyenne Canon, at the Southwestern corner of the city. At the time the segment aired, the proposal had been the subject of more than a dozen public meetings, myriad news stories, a widely circulated petition, and a fierce debate on social media.
The Radio Television Digital news Association has been honoring outstanding achievements in electronic journalism with the Edward R. Murrow Awards since 1091. Award recipients demonstrate the spirit of excellence that Murrow set as a standard for the profession of electronic journalism. 91.5 KRCC won in the Region 3 division, which includes Colorado.