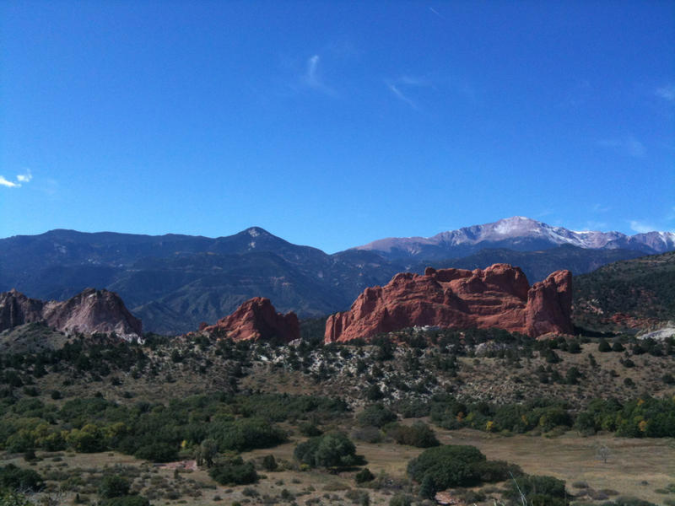 Colorado College's 91.5 KRCC joins five other public radio stations in launching a regional news consortium, covering issues spanning the Rocky Mountain West.
The Collaboration in the Mountain West, a partnership of six public radio stations across five states -- Colorado, Idaho, Wyoming, Utah, and Montana -- has received a grant of $475,000 from the Corporation for Public Broadcasting to launch a long-term news initiative to better serve the people of the region.
The grant provides seed funding for 91.5 KRCC to add a journalist and share news content across the region.
"I'm very excited to be a part of this collaboration and to have 91.5 KRCC partner with other NPR stations in this region," says 91.5 KRCC General Manager Tammy Terwelp. "This unique reporting perspective provides our listeners with additional thoughtful coverage and exploration of the challenges and celebrations that come with living in the West."
This project focuses on the unique issues in the urban and rural areas of the Rocky Mountain West. The four main areas of editorial focus are "Land and Water: Resource Management," "Issues of Growth in the Expanding West," "Issues Facing the Rural West," and "Western Culture and Heritage."
Boise State Public Radio will serve as the lead station on the grant, with a managing editor housed at Boise State Public Radio leading a team of reporters in covering vital regional issues. The other participating stations are KUNC (Greeley, Colorado), KUER (Salt Lake City, Utah), Wyoming Public Media (Laramie, Wyoming), and Yellowstone Public Radio (Billings, Montana). The stations will work collaboratively to highlight issues for a broad audience.
"Collaboration is a force multiplier; together stations can do more and innovate faster to provide the local journalism that is part of the bedrock of public media's valued service to our country," says Kathy Merritt, CPB senior vice president, journalism and radio.
"Here in the West, we're watching the fast growth of new American cities, but we're also seeing significant changes in the rural outposts," says Boise State Public Radio General Manager Tom Michael. "This partnership will explore this national contrast and share these compelling news stories to a wide audience in the distinctive voice that is public radio today."
The editorial partnership will share content across their media markets and also work closely with national media distributors, such as NPR, APM, PRI, and PRX.