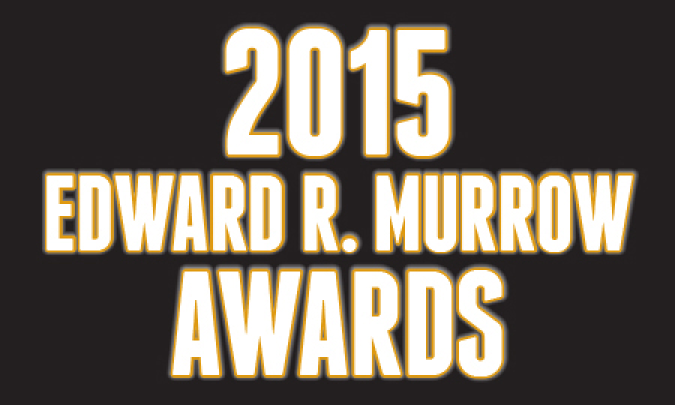 Two programs on KRCC, Colorado College's NPR-member station, have won regional 2015 Edward R. Murrow Awards. "Railroad West," a look at Amtrak's Southwest Chief train, won in the Continuing Coverage category, and "The Beginning of the End of Homelessness?" the third episode in the "Wish We Were Here" series, won in the News Documentary category.

"Railroad West," produced by KRCC News Director Andrea Chalfin, includes reporting by Maggie Spencer Deadrick '14 and Martha Perez-Sanz '14, who were working on their senior capstone projects for journalism minors at CC. The "Railroad West" series looks at the possibility that Amtrak's Southwest Chief through Southern Colorado might be rerouted, bypassing Colorado and Northern New Mexico entirely if upgrades to the aging rails are not completed.
"The Beginning of the End of Homelessness?" looks at a former prison in rural Fort Lyon, Colorado, where an experimental new program is working to help chronically homeless people rebuild their lives. The "Wish We Were Here" series, produced by Noel Black and Jake Brownell '12, puts a twist on the traditional hour-long weekend storytelling formats by choosing one pinpoint on the map of the United States as the archetype for the American experience as a whole. The show, available via podcast subscription, has a conscious engagement with national issues and ideas.

"This is wonderful confirmation of the thoughtful, high-quality news and documentary work KRCC has been doing," said Jane Turnis, Colorado College vice president for communications.

"At a time when news reaches people in so many ways, these awards become even more meaningful," said Mike Cavender, executive director of the Radio, Television, Digital News Association.
Both shows received awards at the Colorado Broadcasters Association Awards last month; the "Railroad West" series won in the Best News Feature, Report or Series category and "Wish We Were Here" was awarded "Best Mini-documentary or Series." The two shows will move on in the national Edward R. Murrow Awards competition, with the results being announced in June.