EverTrue: CC Network
The Colorado College Alumni Community Network
Interested in accessing the alumni network via smart phone or computer? CC's partnership with EverTrue allows you to:
Use the innovative, searchable directory and secure map features to connect safely with alumni close-by as well as around the globe.
Search by name, geographic location, profession, select student activities, or any combination of fields.
View up-to-date biographical information supplied by alumni on their LinkedIn profiles.
To use the community web program on your computer, laptop or tablet, go to https://community.evertrue.com/coloradocollege and create an account.
For information on using the web version, please see these instructions.
For mobile connectivity, search for the Colorado College Alumni app or follow the links below.
iTunes app
Android app
Compatibility
The Colorado College mobile app is available for Apple devices (iPhone, iPod Touch, iPad) running at least the current version of iOS and one previous version. Currently iOS 8, 9, 10 and 11 are supported. Updating your iOS software for the best user experience is recommended. Android devices running version 4.1x or later are supported. EverTrue does not support Windows phones.
Eligibility and Verification

The app uses email verification on your device to ensure that users requesting access are alumni or faculty of Colorado College. If we have your email address on file you will receive an email verification link as part of the authentication step. Be sure to open the authentication email from the device on which you are trying to install the app! If your email is recognized but you do not receive an email in your inbox, please check your spam/junk folder. If we don't have your preferred email address, we will grant access as soon as we update your email address. Please allow up to 72 hours.
Should I connect the app with my LinkedIn account?
The app enables all alums to connect directly and professionally using LinkedIn.The first time you login, you will have the option of logging in through LinkedIn, which will connect your LinkedIn account to the app.
If you do not login through LinkedIn, you will be prompted to connect your LinkedIn account to the app. In order to get the most utility out of the network, we highly recommend connecting the app to your LinkedIn account.
Once you are logged in, you can view information that alums have chosen to include on their LinkedIn profiles along with the number of connections you have in common. You can directly connect with other Colorado College alumni by clicking the yellow LinkedIn button to add or invite alums to LinkedIn.
Alternatively, you can connect the app to LinkedIn anytime by changing your preferences in "Settings."
What personal information will be available for alumni to see?
You will be able to find someone by name search, class year or major, select student activities, and region as reflected in the College's database. You can also search on company and industry as reflected in LinkedIn data. Conversely, this information will appear to other authenticated users.
Street addresses are hidden, but locations are visible at the zip code level. For example, John Smith lives at 123 Main St., New York, NY 10453; he will appear as living (or working) within the 10453 zip code, but his address and street location will not be visible on the map. Phone number and email address on file with the college and public information in your LinkedIn profile will be visible.
When using the map, how do I know who is in the area and in my class?
Besides clicking on the individual pins, you can also click "LIST" in the bottom right-hand corner of the map, which will list alumni.
When using the Nearby tool with the map, how do I locate alumni in a location outside of my current location?
Click the magnifying glass in the search box at top of map. This will allow you to enter a specific town, state, country, or address to search. Zoom out by pinching two fingers together on the screen and then trail one finger to the desired area on the map. A pin will display representing the location of alumni within a specific zip code.
Does EverTrue show my current location?
No. The location information is based on home and employment address information and is not a tracking device.
Can I email or call another alumnus or alumna directly from the app?
Yes. After you find the person's profile you will have the option to contact him or her with whatever information he or she has available. Do this by simply clicking on the contact information, which will prompt your phone to open up your email messenger or by initiating a phone call.
How do I search?

Using the directory search function, you can search by by these three descriptors from alumni LinkedIn profiles:
Company (data from LinkedIn)
Industry (data from LinkedIn)
Location (data from LinkedIn)
Or, you can search using any of the following descriptors based on information from Colorado College's alumni database:
Industry
Company
Title
Function
School Name
Major
Degree
Class Year
Location (data from LinkedIn)
Select activities
Note: A search by "Name" will render alumni whether or not they have a LinkedIn profile. There may be differences in data, which depend on whether or not an alumnus or an alumna has notified Colorado College of changes. Our best source of authenticity is alumni, not information provided by LinkedIn or like services.
If your information differs from the information within your LinkedIn profile or your record with Colorado College, please use the Update This Profile link in your EveTrue CC Network App to provide corrected information.
What is the best way to search for alumni by location?
Choose "Alumni Nearby" to and type the name and city. The information can be viewed on the map or choose "List," which appears in the lower, right corner.
How do I hide personal information displayed in the app?
You can easily hide your information by going to the settings tab and switching "Hide my information" to "On."
Can I opt out of the app & not be part of the alumni community?
Yes, you can contact us at alumni@coloradocollege.edu.
Can I update my profile information?
Yes, it is easy to update your contact information. Click "Update My Profile" at the bottom of your record with the requested changes which will be forwarded to our office. To protect the integrity of the alumni database, you cannot directly change contact information in the mobile app in real time. Once the updated information is received, the Alumni Office will update your profile.
I notice that I can "Update this profile" for others. How does that work?
Alumni at other colleges and universities have found this tool helpful, particularly for alulmni volunteers who can report new information as they learn it. Once the information is received, it is very clear who submitted it on behalf of someone else. CC's policy is to always check with the person to confirm that he/she wishes to have his/her information changed. These updates do not occur automatically; every safeguard is taken to ensure alumni intentions are honored.
We Want to Hear From You

Please send feedback to alumni@coloradocollege.edu or call (719) 389-6775.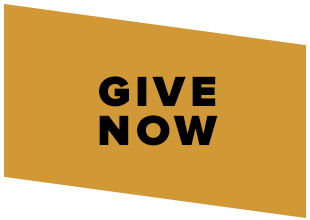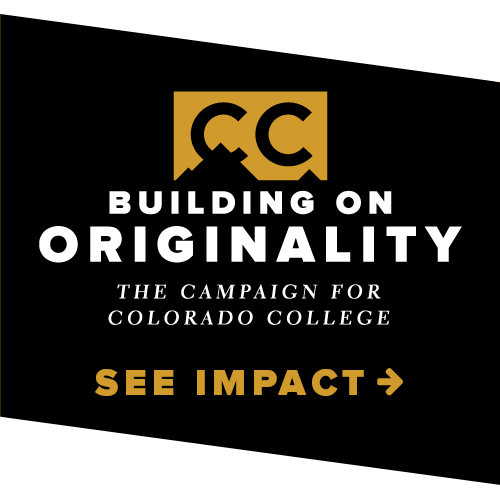 Email:
alumni@coloradocollege.edu
Mailing Address:
Colorado College
14 East Cache La Poudre Street
Colorado Springs, CO 80903
Phone: (719) 389-6775
Fax: (719) 389-6271
Visiting Address:
Tutt Alumni House
1205 North Cascade Avenue
Colorado Springs, CO 80903