Ideas for the Fall
Fall Program Options for Winter Starts

Students have a variety of goals for their semester or year away before coming to CC; these sometimes involve academic credit, and other times do not. Think first about what your goals are for your gap year or semester, both academic and personal, and what your needs for transfer credit are in consideration with AP/IB credits you may already be bringing to CC. Remember all students at CC receive one free Wild Card block of Summer Session tuition, as well as Half-Block opportunities every January.
The following is a list of fall semester options for new Colorado College students who are admitted under the Winter Start Program. Some are credit-bearing (either a full semester's worth or offering partial credit), while others are oriented towards service, personal growth & challenge, or experiential learning. Students who wish to take part in other academic opportunities may choose to petition Colorado College in advance if they would like to know in advance what designation of credit will be received upon program completion, and its transferability to CC.
For Credit Options
Colorado College offers our own international study options for the Fall Semester Away (FSA) programs, taught by Colorado College professors in locations around the world, specifically for students admitted to these options. Check with the Admission Office for more details as this program has very limited capacity.
Below are some other credit-bearing semester-long options that you may also consider.
American University Mentorship Semester in Washington D.C. (or in England)
This program is specifically designed for winter start students and is currently in its tenth year of existence. There are 180-200 college students participating this semester, and students earn between 12 to 15 regular semester credits – four classes and a credit-bearing internship/practicum two days a week.
Mentored Field Practicum (an internship)
Intercultural Understanding
College Writing
Introduction to Inquiry, and
your choice of either Politics in the US, a mathematics or a statistics course (to be determined by placement test and course availability)


CIEE Gap Year Semesters
This semester-long program is designed for gap year/winter start students, and includes language immersion program classes, English-teaching internship/community service, and housing and meals with families. Programs exist in Australia, Chile, Spain, China, Dominican Republic, France, Italy, Japan, and Jordan. Depending on the level of language and classes completed, some academic credit may be possible at CC by completing this program.


SEA Semester (ocean voyage semester)
Spend a semester learning to sail a tall ship, being part of a small and rigorous community, doing scientific and cultural research, and developing independence and leadership skills out on the open ocean. This program will consider accepting Winter Starts on a case-by-case basis (courses completed, maturity, etc), and doesn't require that you know how to sail before you begin the semester. While the academic focus varies, each program offers an interconnected suite of courses designed to explore a specific ocean-related theme using a cross-disciplinary approach.


School For Field Studies
School for Field Studies is a leader in environmental field study semester programs, offering programs in Peru, Cambodia & Vietnam, Panama, Bhutan, Tanzania, Australia & New Zealand, Turks & Caicos, and Costa Rica. A full semester of credit can be earned on SFS programs. Gap year students and Winter Starts are welcome to apply; contact the SFS Admissions Office early in the process if you have any questions about pre-reqs. SFS programs require a college-level science course as a prerequisite, although if students have already taken an AP/IB environmental science, biology, etc course then they may fulfill the requirement.


Hebrew University in Jerusalem: Freshman-Gap Year Program
This program of the Rothberg International School is specially designed for first-year students, whether they plan to continue their studies in Israel or back home. Students may enroll for the entire year or for either the autumn or spring semester. A variety of first-year courses are offered in the areas of Israel and Middle Eastern studies, Religion, Brain and Behavioral Sciences, and Environmental Studies. All Freshmen students participate in the Freshman Seminar, which provides first-year college students with a strong foundation to assist in the transition from high school to college. It provides academic and social support while strengthening the students' skills in academic research and writing. Student take the following courses:
Modern Hebrew (8-10 hours a week; 6-7 credits)

Freshman Seminar (during the Undergraduate Ulpan)

Three Freshman level courses (4 hours a week; 3 credits per course) One course must be in Jewish or Israel studies. The complete list of first-year courses can be viewed online.
College Year In Athens – Semester program
This program will consider Winter Starts on a case-by-case basis. A full semester of credit can be earned on the CYA Semester, in academic areas such as Classics, Art History, Archaeology, Economics & Business, Politics, History, Philosophy, Political Science, Psychology, Literature, Anthropology, Environmental Studies, Modern & Ancient Greek language, and Urban Planning & Sustainability. Students can chose from a homestay (highly recommended) or live in the heart of Athens' Pangrati neighborhood in apartments with other CYA students, a close walk to the CYA campus.
NOLS (National Outdoor Leadership School)
NOLS offers semester programs in Patagonia, the Rockies, the U.S. Southwest, Baja Mexico, the Pacific Northwest, India, East Africa, and New Zealand. Partial credit for the semester can be earned if your NOLS program offers Environmental Studies (4 semester credits = 1 block, 3 semester credits = 0.75 block, 2 semester credits = 0.5 block) and if you request the credit through the University of Utah partnership.
Colorado College will also grant a maximum 0.5 units of credit for completion of the Wilderness Emergency Medical Technician (EMT) course, consistent with what we offer here at CC. We will not award transfer credit for Leadership Techniques, Wilderness First Responder (WFR), Skills Practicum, Cultural Studies, or Risk Assessment.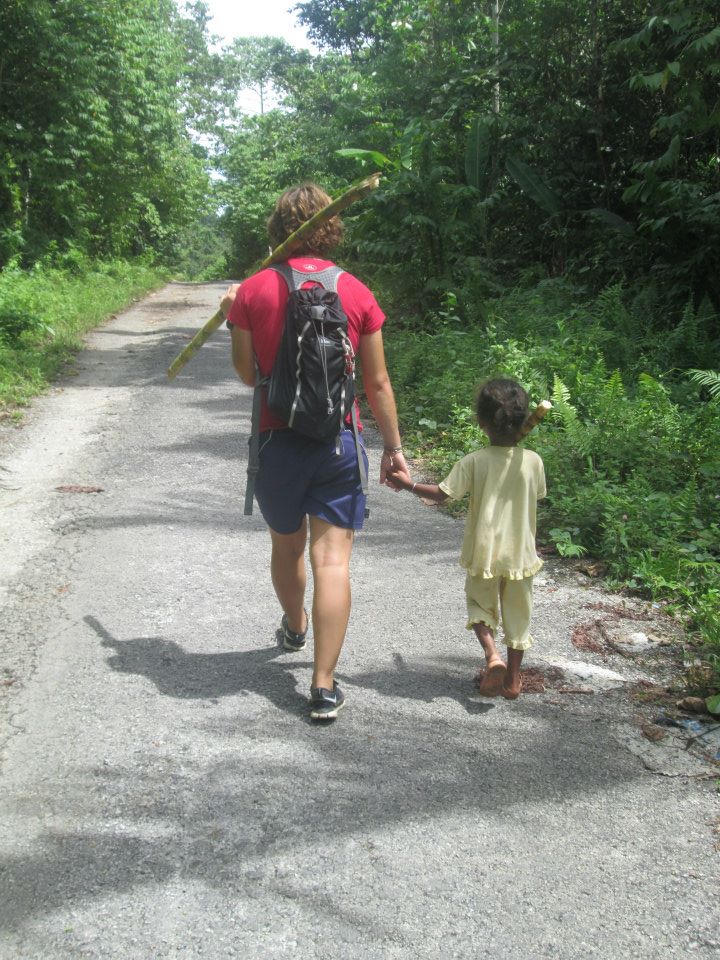 "One of the best decisions I've ever made was taking a gap year. Once at Colorado College, I knew I could follow my passion for international environmental studies and outdoor education. I had the awareness and strength to answer my calling because I had taken a gap year to explore who I was, work, travel, and deepen my connection to the outdoors. I am thrilled to be able to offer such a transformative experience through HMI Gap."

- -Becca Schild, CC Alumna '05, Gap Coordinator, High Mountain Institute