Ideas for the Fall
Fall Program Options for Winter Starts

The following is a list of fall semester options for new Colorado College students who are admitted under the Winter Start Program. Some are credit-bearing (either a full semester's worth or offering partial credit), while others are oriented towards service or experiential learning. Students who wish to take part in other academic opportunities may choose to petition Colorado College in advance for a designation of credit which will be received upon program completion, and its transferability to CC.
For Credit Options
American University Mentorship Semester in Washington D.C.
This program is specifically designed for Colorado College Winter Starts or Brandeis University Midyears, and is currently in its ninth year of existence. There are 180-200 college students participating this semester, and they are earning 15 regular semester credits – four classes and a credit-bearing internship/practicum two days a week.
Politics in the United States seminar
Interccultural Understanding seminar
College Writing
An elective course
Mentored Field Practicum
NOLS (National Outdoor Leadership School)
NOLS offers semester programs in the Rockies, Pacific Northwest, Alaska, The Yukon, The Southwest, the Borders, Baja, Patagonia, Australia, New Zealand, and India.
Sample courses:
Topics in Biology
Environmental Ethics
Wilderness First Responder/WFR
Leadership Techniques, Skills Practicum, or Risk Assessment
"There could not be a better time than between high school and college to do something like a NOLS semester. It have me an opportunity to explore a remote, wild place of the world while also gaining skills and knowledge that has proved valuable in my college experience at CC."
-Charlie Russell '17 (Winter Start, Jan 2014)
CIEE Gap Year Semesters
This semester-long program is designed for gap year/winter start students, and includes language immersion program classes, English-teaching internship/community service, and housing and meals with families. Programs exist in Chile, China, Dominican Republic, France, Japan, and Spain, and depending on the level of language classes completed, some academic credit may be possible at CC by completing this program.
SEA Semester (ocean voyage semester)
The program will consider accepting Winter Starts on a case-by-case basis (courses completed, maturity, etc).
School For Field Studies (environmental studies)
Semesters in Kenya, Costa Rica, Mexico, Australia, Turks & Caicos Islands
Often requires a science prerequisite, although if students have already taken an AP/IB environmental science, biology, etc course then they may fulfill the requirement. Full semester of credit earned with all courses accepted for CC credit.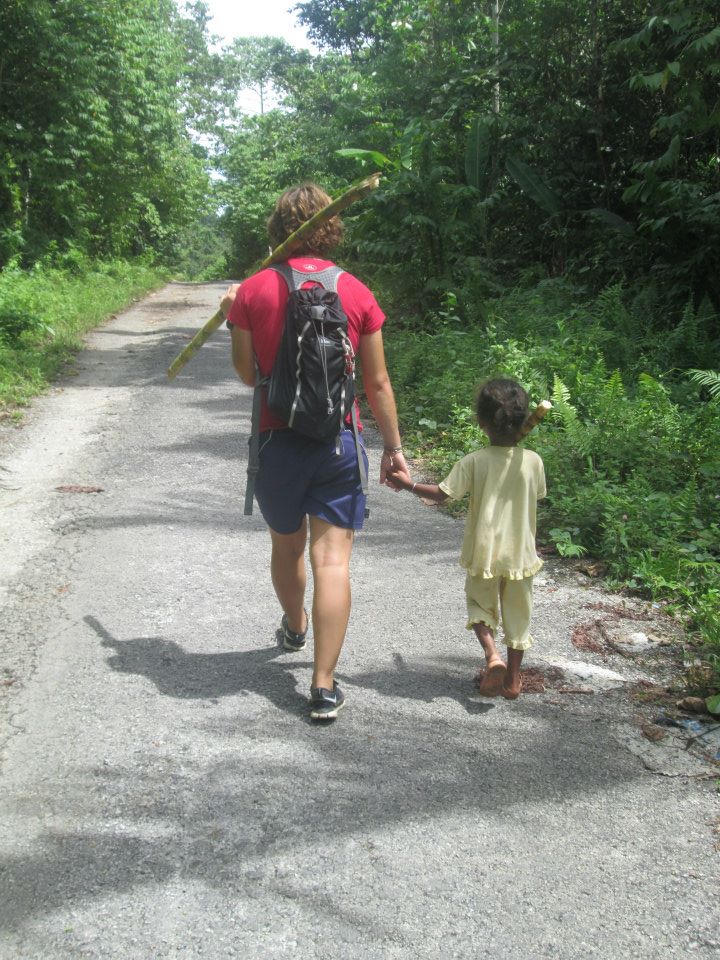 "My semester before starting CC as a Winter Start was completely unforgettable. I had the incredible opportunity to travel to Indonesia with an organization called Where There Be Dragons. I traveled with a group of 15 other people, staying in 4 different homestays in the city, jungle, mountains and in stilted huts above the ocean. We participated in Muslim culture, lived with sea nomads, watched a buffalo sacrifice, and so much more. When I came to CC, I met 40 other students right away that were also winter starts, each with totally different experiences. It was easier in many ways to make friends with that core group, and then branch out to the rest of the freshman class and other students. You don't have to leave the country in order to have an amazing fall semester before college, but Indonesia changed my life and has shaped my experiences at CC. I came in to college with a deeper sense of self, and a fresh perspective on how to make the most of my new home."
- Naya Herman (Winter Start, Jan 2013)
College Year In Athens – Semester program
This program will consider Winter Starts on a case-by-case basis. Full semester of credit earned with all courses accepted for Colorado College credit.
If you choose to take part in a credit-bearing study abroad program before you join us, you may have questions about how those credits will transfer to Colorado College, and if the program you have chosen to participate in meets Colorado College guidelines for study abroad programs. You may petition Colorado College for advance approval of another opportunity. Please read our credit petition guidelines page.