Paraprof - Madeleine Garcia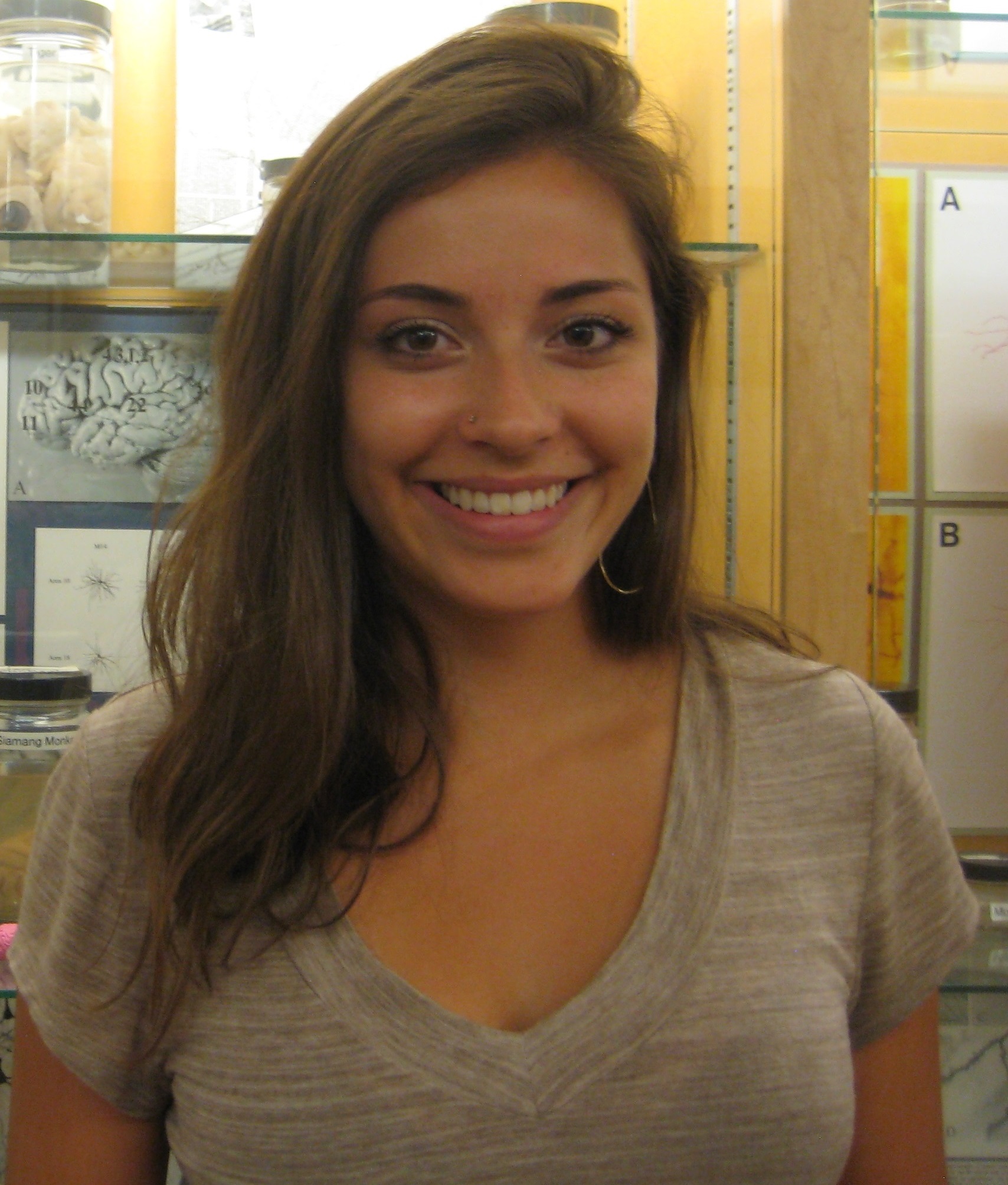 Contact Information:
Office: Tutt Science Center 306D
Department of Psychology
The Colorado College
14 E. Cache La Poudre Street
Colorado Springs, Colorado 80903
Phone: 719-389-6177
FAX: 719-389-6284
Email: mgarcia@coloradocollege.edu
Profile
Psychology Paraprofessional 2017-2018
B.A. Neuroscience, Colorado College, 2017
Responsibilities
Assist Psychology Department faculty with teaching, administrative, and experimental work, generally.
Lead Intro Psych (PY100) labs on Behavior ("rat lab"), Gross Neuroanatomy ("brain lab"), Perception, etc.
Mentor & teach tutorials on assorted topics, e.g., APA Style; thesis management.
Help coordinate departmental academic and social events, including department club meetings.
Prepare and manage files and structure in course management software.
Provide technology setup and support to classrooms.
Maintain lab facilities, including the rat colony and the neuroscience lab.
This is the Department of Psychology
Browse all Departments & Programs
​