Research Rooms
In addition to the classrooms and laboratories, the Psychology Department has additional rooms that can be used to administer participants or for other research purposes.
---
TSC102 & TSC104 Cubicles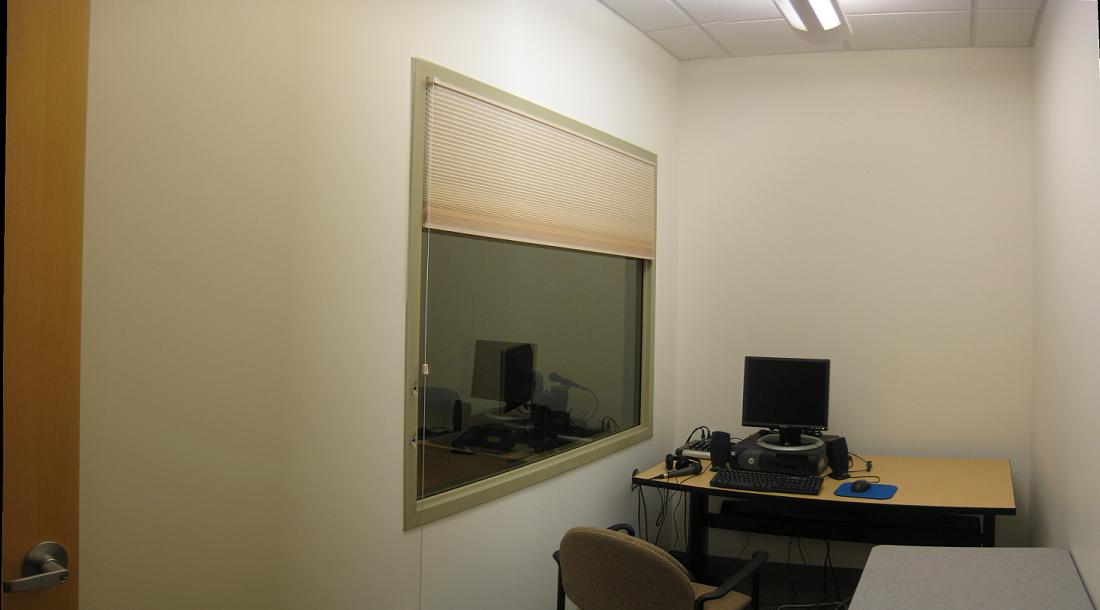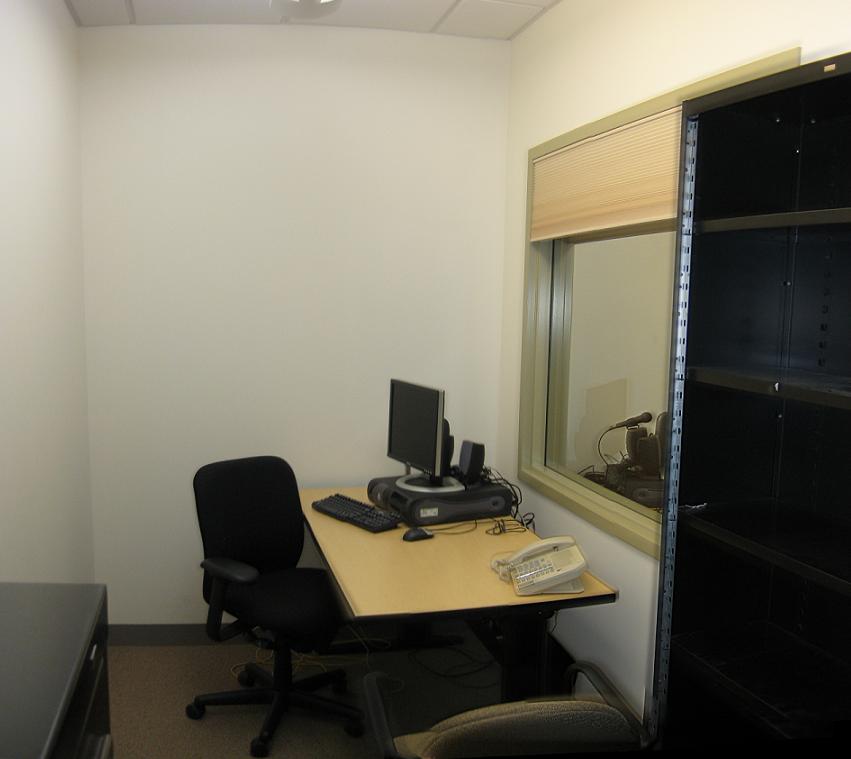 TSC102 and 104 are adjacent cubicle rooms on the first floor each equipped with a desk and a PC workstation. A two-way mirror is outfitted in the adjoining wall that can be used for observation in either direction or closed with blinds if not needed. The wall also houses a cable passage for connecting equipment between the two rooms.
---
TSC314 & TSC316 Cubicles

TSC314 and 316 are rooms on the third floor designed and outfitted similarly to TSC102 and 104.
---
TSC324B Soundproof Cubicle

TSC324B is a cubicle room that has been outfitted with soundproof paneling on the walls, ceiling, and door and a carpeted floor. The room is ideal for experiments involving sound perception where extraneous noise must be eliminated. The room is also equipped with a desk and PC workstation.
---
TSC216 Social/Developmental Research Suite
TSC216 Social/Developmental Laboratory Suite is described on the Laboratory page. Similar to the cubicles, the rooms of this suite may also be used for other research as needed.
---