Tamara Barriquand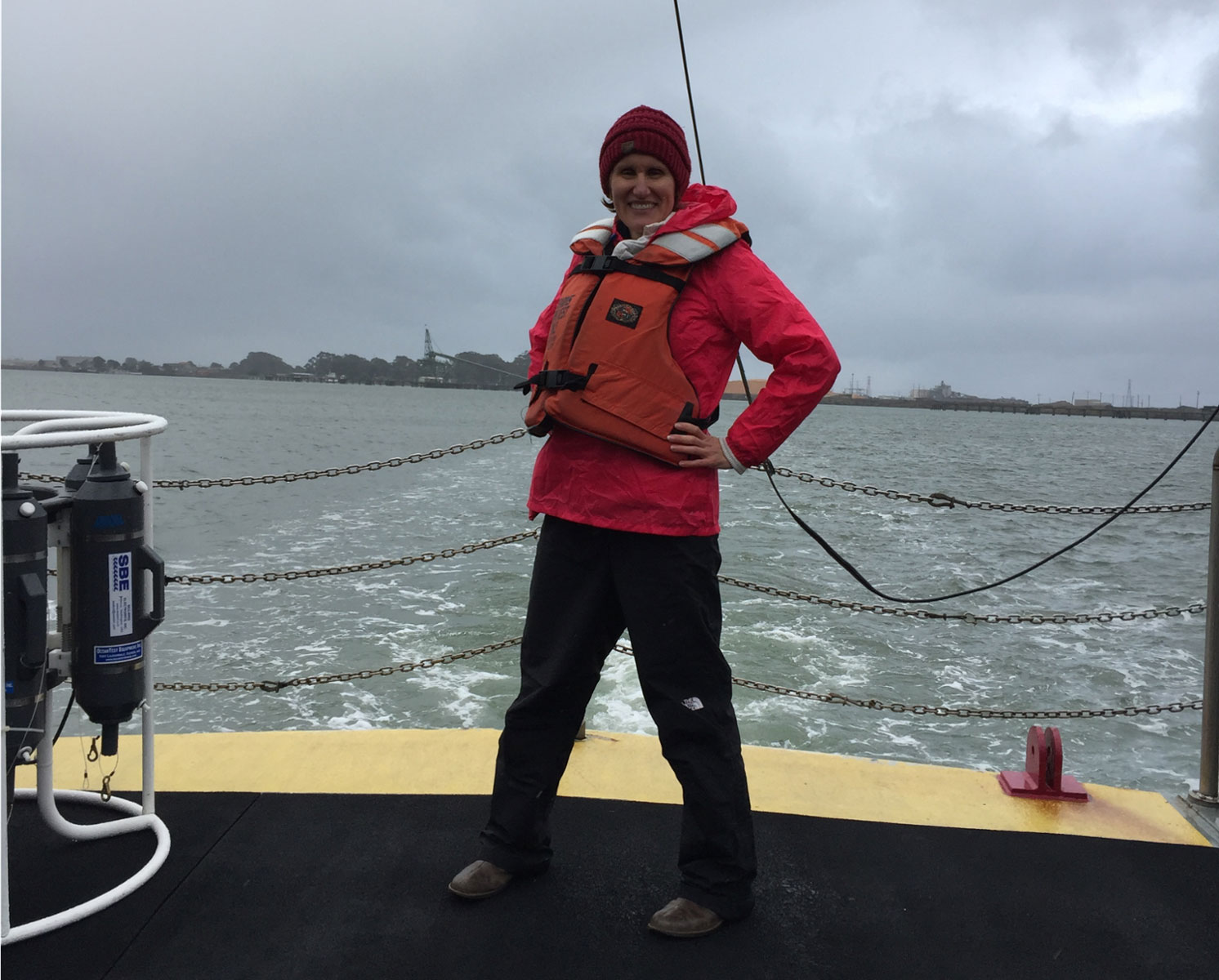 Tamara Barriquand
Double Major in Physics and Environmental Science Chemistry
Class of 2000
Assistant Professor in The Departments of Physics and Oceanography at Humboldt State University
What do you like about your job?
I love being able to talk to students and see them have realizations about physics and how it applies to the oceans. I love seeing students get really excited about the things I teach. At HSU we have a research ship and I love taking students out on it. We go out and take measurements using a variety of instruments to learn about what is occurring in the ocean.
When you were a student what was your dream job?
I wanted to be an astronaut. My dad was a pilot and I started flying when I was 16. I discovered I loved physics and I thought that being an astronaut would be a great way of bringing physics and flying together. I have always loved the ocean too, though. I grew up near the ocean in Southern California, and although I didn't know what an oceanographer was as a kid, I knew I would love studying the ocean.
What is your favorite memory from the physics department?
Val Veirs was my advisor, and we did a research block where a group of us built hydrophones and went out to where Val lived on the coast of Washington and we deployed the hydrophones and we listened to the orcas going by and that was pretty cool.
Since graduating CC what jobs have you worked?
Right after I graduated, I worked near home at the airport I learned to fly at. I knew I wanted to go abroad so in the fall I went to Haiti to teach high school math and science at a school in Port-au-Prince. I did research at Scripps institute of Oceanography the summer after that and the whole time I was still working on becoming an astronaut. I was debating between the two routes of becoming an astronaut, one is by entering the military to be a pilot and the other is to get a PhD and be a mission specialist. I looked into grad schools and I also talked to an air force recruiter and then 9/11 happened and that pushed me to decide to become an air force pilot. I was a pilot for three and a half years then a motor vehicle accident kept me from continuing to be a pilot and I decided to engage my plan B which was to go to graduate school. I applied to graduate school and ended up going to Scripps. I went to Paris right before starting graduate school and met my now-husband. We were long distance for several years but I was able to use a fellowship to transfer to the university of Paris to finish my PhD. I did a postdoc at the same lab then taught was asked to teach oceanography at the American University of Paris then I came back as a visitor to CC as a block visitor then a year-long visitor in physics and environmental science. I found my current job during my one year visiting professorship at CC.
What do you currently do that you never expected to do?
I never thought I would find this perfect job. I remember sitting in my office at CC and feeling like there were not really any decent jobs out there for me. And then this job came up, in both physics and oceanography. Every bullet point applied to me and it felt like they wrote the job for me.
How have you found a way to incorporate your passions into your career
I've always loved the ocean and been passionate about the environment. Studying the human impacts on the ocean, trying to find solutions and seeing students figure out what they can do and how they can make an impact is very gratifying.