How to Get to Packard Hall
The Music Department is located at 5 West Cache la Poudre Street on the southwest corner of Cascade Avenue and Cache la Poudre Street.
The Packard building has large black and white "piano key" stripes on the north face which lead to a courtyard in front of the main entrance.
Parking can be found in a variety of locations. After 6pm and on weekends, campus lots are available to the public. These can be found in the Armstrong lot and Cornerstone lot. Open parking is also available along Cache la Poudre St to the west of Cascade, along Mesa Rd and along Cascade Ave to the south of Cache la Poudre St.
Please see the map below for clarifications on parking or the location of Packard Hall.
Our office coordinator can be reached at (719) 389-6545 for more detailed instructions.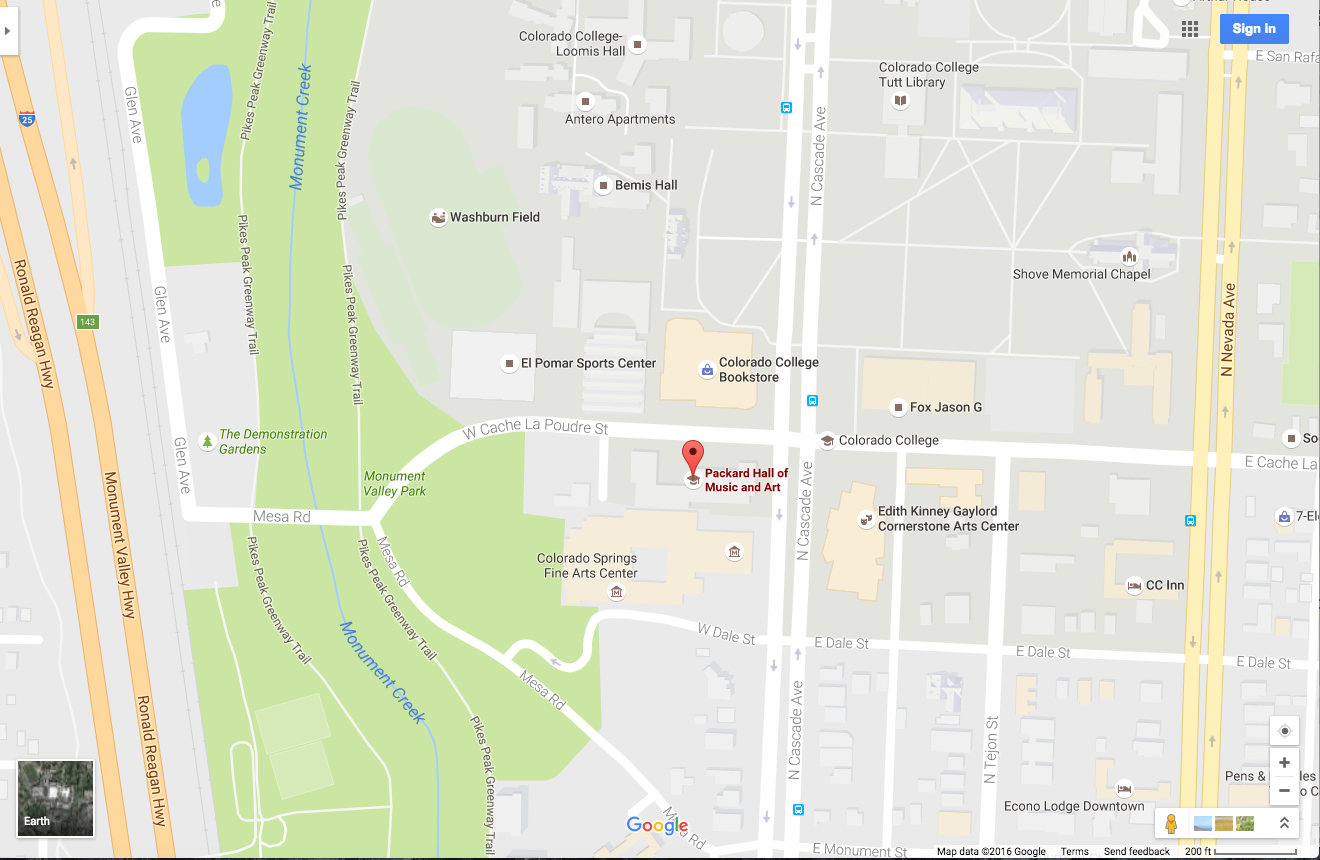 This is the Department of Music
Browse all Departments & Programs
​