People
Meet our faculty, staff, paraprofs, and QRC tutors.
Our current Department Co-Chairs are David Brown and Matthew Whitehead, and Associate Chair is Jane McDougall (2021-2022 academic year.)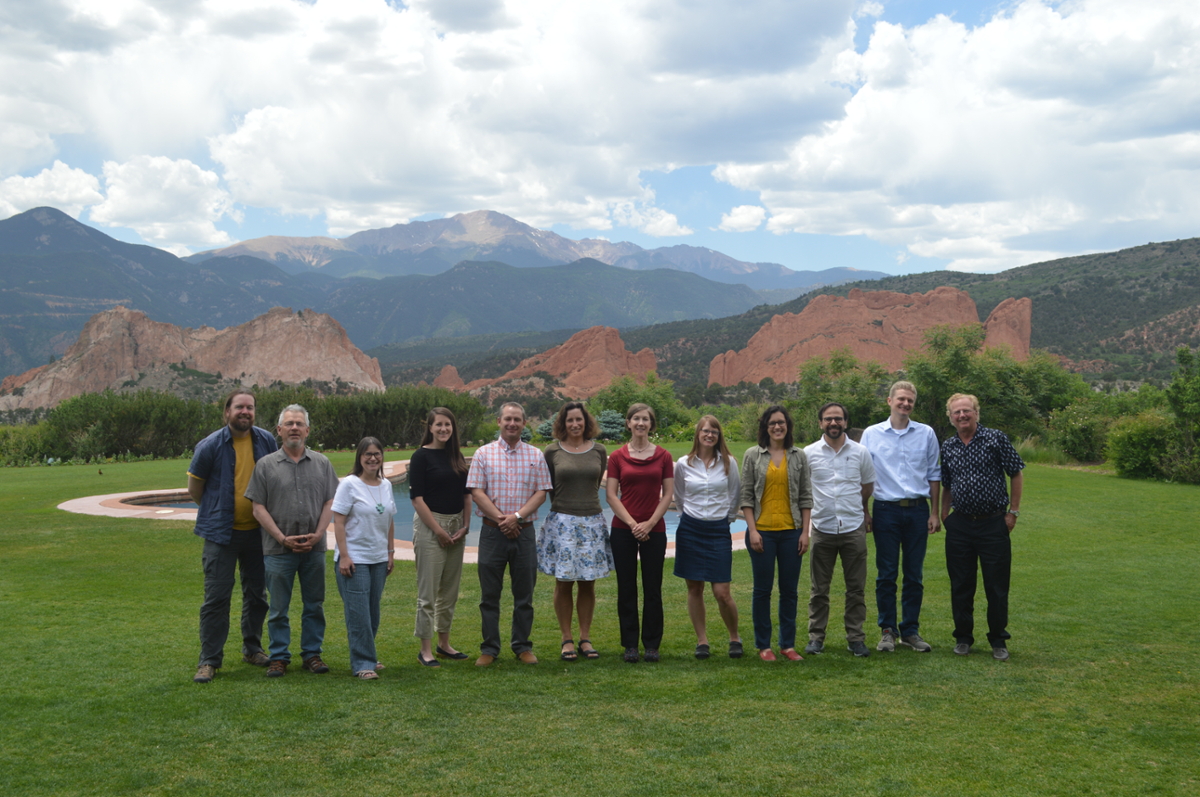 Department Retreat 2018: (Left to Right) Ben Ylvisaker, Mike Siddoway, Janet Burge, Molly Moran, David Brown, Jane McDougall, Andrea Bruder, Beth Malmskog, Flavia Sancier-Barbosa, Stefan Erickson, Matthew Whitehead, Marlow Anderson, with Garden of the Gods and Pikes Peak in the background.