German Language House
The study of German at Colorado College does not end in the classroom. Our students are an integral part of extracurricular and departmental activities. Over the years, many have gone on to great things but have remained loyal alumni.
The Max Kade House is the German Department's own language theme house on the CC campus. Designed as a full-time residence for 15 students, the German House provides a fantastic atmosphere in which to live and learn. It is also the base for the many extra-curricular German events such as lectures, musical events, Christmas, Fasching and Oktoberfest parties and especially the Kaffeklatsch every Wednesday 15:30 to 16:30 (except the last Wednesday of the block). Everyone interested in German language, culture and meeting interesting people is invited to come.
Cultural Program Coordinator- Elena Dumbs- 2016-17
Hello! My name is Elena and I grew up in a small Bavaria village close to Nuremberg. Two years ago I moved to the beautiful city of Regensburg to study education. I'm a senior studying teaching for elementary school. I feel so thankful getting the chance to take classes at CC and to live in this amazing state of Colorado. I can't wait to discover all its beauty by hiking, skiing, and snowboarding. Also I really enjoy living in the German House, feel free to stop by and have a chat, play piano or pool, and get some coffee and cake at Kaffeeklatsch every Wednesday (except of Block 4). I love to share my passion for the German language and its culture with you! Bis bald! Elena
.
The German House is distinguished by its comfortable interior. During the summers of 1997 and 2011, the German House underwent significant remodeling.
In addition to general improvements and redecoration, a brand-new kitchen, dedicated billiards room, and easy access for the disabled were added.
The beautiful Benedictine garden & fish pond invite the students to relax and enjoy their beautiful surroundings.
Computer resources and an international satellite television system are located in the 'Garden House' next door.
If you have any questions about living in the German House, contact the German Department.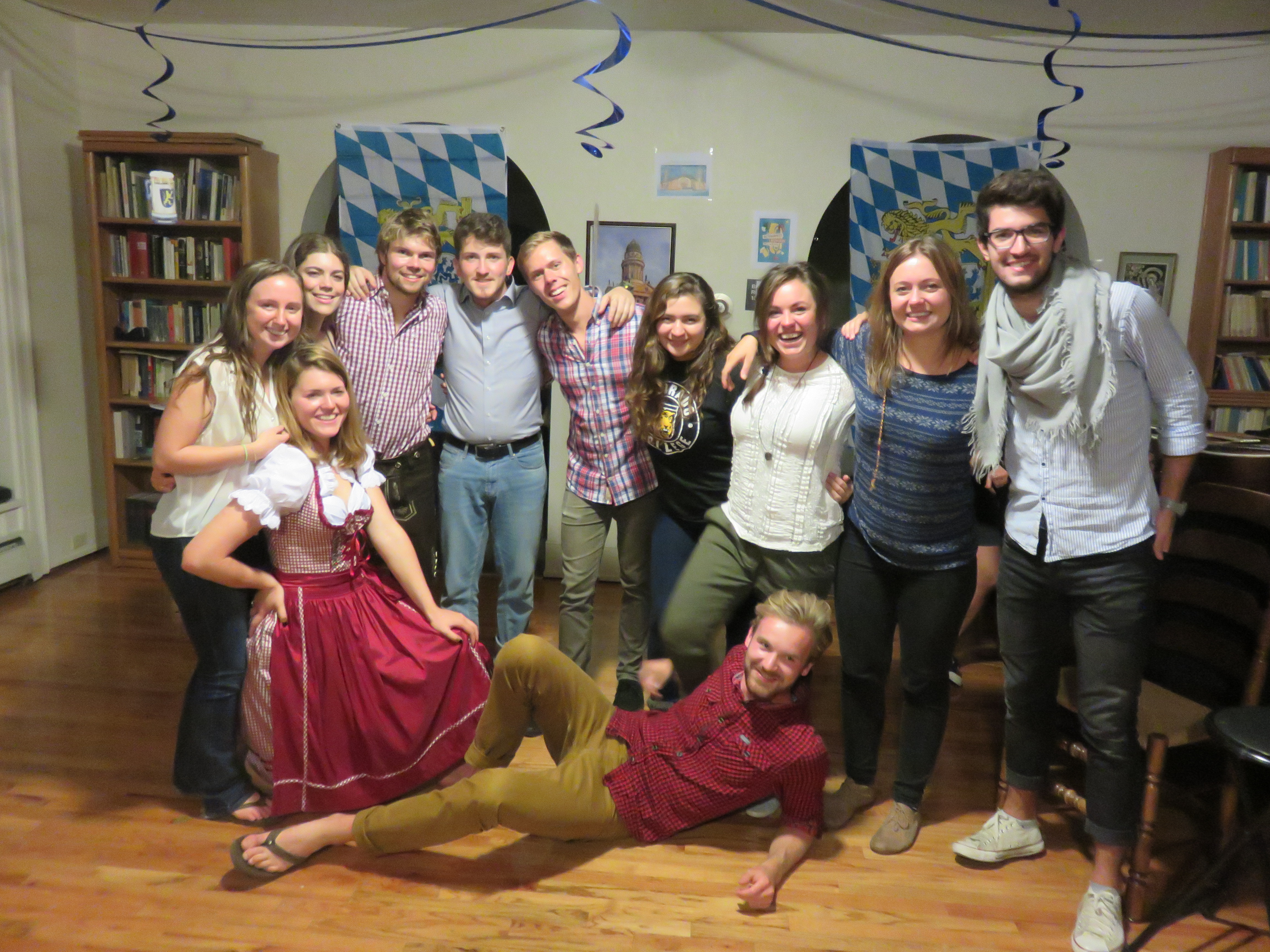 This is the Department of German
Browse all Departments & Programs
​