Semester in Lüneburg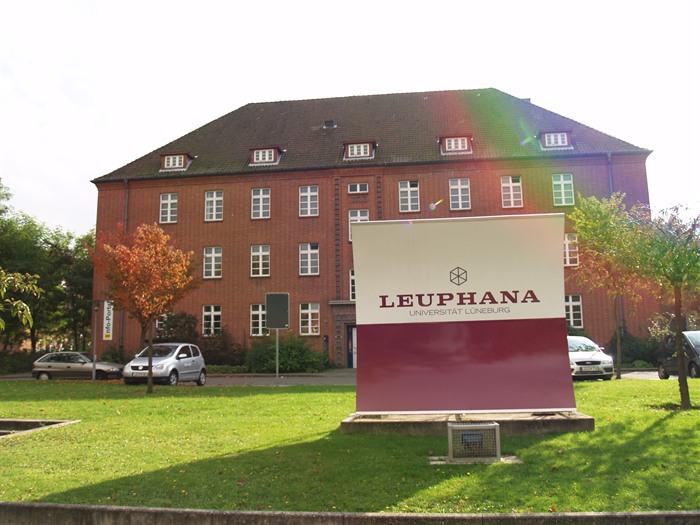 Colorado College began a short-term Study Abroad program in Germany in 1973 with a view toward providing its students a rich and integrative experience in German life and letters. Since 1983, the Department of German has been offering students a semester-long unique learning and living program in Lüneburg, Northern Germany. This study program is open to Colorado College students and applicants from selected colleges.
Our program in Lüneburg allows students to study both German language at all levels—from beginning to advanced—as well as special topics in culture and literature. Priority is given to students who participate for the entire semester, but it is also possible to participate for two blocks (Blocks 1&2). Students who participate for the whole semester will fulfill the all-College Foreign Language requirement.
Structure of the Academic Program
This is an official CC study abroad program. Our faculty assigns grades and academic credit. Students will take language classes at the appropriate level (beginning to advanced), taught by the staff of Leuphana University in Lüneburg. Colorado College faculty will teach the Cultural History course (GR 120 and GR 121; taught in English), oversee the program, and lead field trips. Students who participate for the entire semester will receive CC academic credit for two blocks of German language and two blocks for German Cultural History. Those who participate for two blocks will receive one academic credit for German and one credit for Cultural History. Students live either with host families or in shared apartments with other German and international students.
Program 2018
Block 1: Mon., Aug. 27 - Wed., Sep. 19
Block 2: Mon., Sep. 24 - Wed., Oct. 17
Arrival, orientation in Lüneburg; followed by 2-block course Everybody Loves Greece (GR 120 & 121) in which students explore the rocky relationship between Germany and Greece over the past three centuries. Topics include the rediscovery of Greek ideals during the Romantic period, the German king Otto of Greece, Nazi occupation, Greece and the European Union, and refugee movements. Field trips to Munich and Greece (Athens and Aegina).
Spend block break in Greece!
Team-taught by:
Block 1: Professor Bill Davis, Colorado College
Block 2: Professor Ane Steckenbiller, Colorado College
Block 3: Mon., Oct. 22 - Wed., Nov. 14
Fall Break: Nov. 15 - 25
Block 4: Mon., Nov. 26 - Wed., Dec. 19
During blocks 3 and 4 students will take German language courses (at appropriate level) with other international students at Leuphana University (4-6 hours/week). At the same time, they will have additional instruction in Conversation & Composition in small groups (10 hours/week, CC students only).
Block 3: Thekla de Carvalho Rodrigues, Leuphana University
Block 4: Colorado College German professor
Includes field trips to Hamburg, Bremen, Lübeck, Berlin.
Application Process
Application deadline: March 1 (watch out for info session in early-mid February)
The application form should be submitted via Summit. Colorado College students must also sign up for the program during the regular pre-registration in March/April. The program will take place during the fall semester. Connect to summit application.
Students will be billed for regular Colorado College tuition while abroad. Program fee for the program must be paid in full to the program director at CC before departing for Germany. Some financial assistance is available from the department and students on financial aid may may apply their assistance to the program.
NOTE: While primary consideration is given to CC students in the admissions process, qualified applicants from other institutions are encouraged to apply!
The German program will supply to participants a detailed information booklet outlining the various aspects of the program, instruction, travel, sight-seeing opportunities, and helpful hints for the stay abroad. Brochures with detailed information about the program are available in the German Department or upon request.
Program Costs
| | | |
| --- | --- | --- |
| Program fees (replaces room and board; airfare, field trips etc.) per semester | | approx. $6,000 |
| Books (estimated) | | $200 |
| Estimated Total | | $6,200 |
The program fees include airfare (reimbursed up to $1,400.00). Those who are currently on financial aid may be eligible for special financial support as determined by the Financial Aid Office. Students pay Colorado College tuition for one semester. Fees do not include incidental personal expenditures, which can be expected to be slightly higher than during a semester on campus. Note that room and board costs are lower than on campus at CC; therefore, the program abroad should not result in substantially higher costs to the student.
Program Location
The site of the German program is Lüneburg, one of the oldest and most picturesque cities in Northern Germany. The city can look back to a thousand-year-old history. It reached prominence in the Middle Ages as a result of the lucrative salt trade and the Hanseatic League which joined it with other important commercial cities. The center of Lüneburg, dominated by magnificent homes dating back several hundreds of years, still attests to the city's earlier prominence. World War II left the area rather unscathed. Today the splendor of the past is evident everywhere in this historical town.
Today, Lüneburg is a city of 70,000 with central importance in the Federal State of Lower Saxony. Its proximity to the major German cities of Hamburg, Lübeck, Hannover, and Berlin, as well as the Netherlands, Belgium, the Scandinavian countries, and the Czech Republic makes this an ideal study center for American students.
The cooperation with the University (students are formally enrolled at the Leuphana University Lüneburg with all associated privileges) and housing with local families ensure broad contacts with both citizens and university students. The rich culture of Northern Germany will become accessible through field trips incorporated in the curriculum, including a visit to Berlin, Vienna, and other cities.
Transportation
Students should arrange for their own lowest-coach flights and notify the German Program of their itinerary. For reimbursement of air fare costs (up to $1,400.00) receipts must be turned in to German Program office. All class excursions and field trips are included in the program at no additional expense to the student. As part of the program, students receive a University of Lüneburg ID card which serves as a bus pass for free travel in the county, as well as a train pass for travel to Hamburg, Lübeck and Uelzen.
This is the Department of German
Browse all Departments & Programs
​