Semester in Lüneburg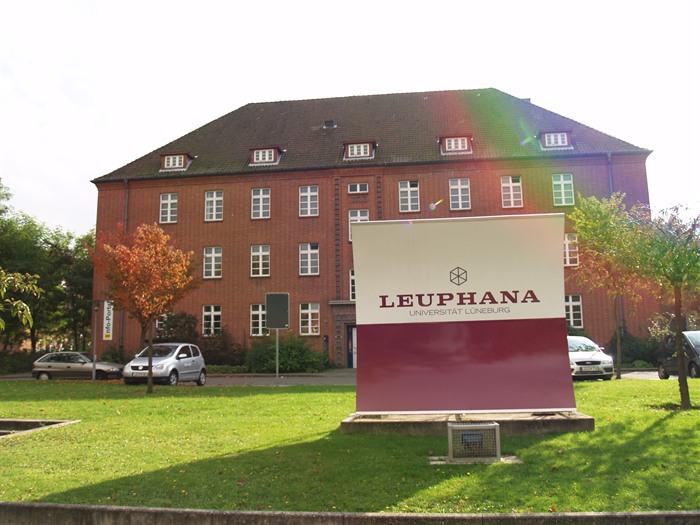 Colorado College began a short-term Study Abroad program in Germany in 1973 with a view toward providing its students a rich and integrative experience in German life and letters. Since 1983, the Department of German has been offering students a semester-long unique learning and living program in Lüneburg, Northern Germany. This study program is open to Colorado College students and applicants from selected colleges.
Our program in Lüneburg allows students to study both German language at all levels-from beginning to advanced-as well as special topics in culture and literature. Priority is given to students who participate for the entire semester, but it is also possible to participate for two blocks (Blocks 1&2). Students who participate for the whole semester will fulfill the all-College Foreign Language requirement.
Structure of the Academic Program
This is an official CC study abroad program. Our faculty assigns grades and academic credit. Students will take language classes at the appropriate level (beginning to advanced), taught by the staff of Leuphana University in Lüneburg. Colorado College faculty will teach the Cultural History course (GR 120 and GR 121; taught in English), oversee the program, and lead field trips. Students who participate for the entire semester will receive CC academic credit for two blocks of German language and two blocks for German Cultural History. Those who participate for two blocks will receive one academic credit for German and one credit for Cultural History. Students live either with host families or in shared apartments with other German and international students.
Program 2019
PROGRAM NOT OFFERED IN FALL 2020
Block 1: Mon., Aug. 26 - Wed., Sep. 18
Arrival, orientation in Lüneburg. German 121 (special topic: Green Germany: Nature, Place, and the Environment). Field trips to Hamburg and the Baltic Sea (the island of Rügen). Followed by first half of 3-week intensive language course at appropriate level and short field trip to Berlin.
Professor Christiane Steckenbiller, Colorado College
Fiel trip dates:
Rügen Aug. 20-Sept. 2
Berlin: Sept. 20-22
Block 2: Mon., Sep. 23 - Wed., Oct. 16
Continuing intensive language course, followed by first half of German 120 (special topic: Designing Modern Germany: Architecture, Technology, and Literature Between the World Wars). Field trip to Dessau.
Professor Chet Lisiecki, Colorado College
Field trip dates:
Dessau: Oct. 8-11
Block 3: Mon., Oct. 21 - Wed., Nov. 13
Semester at Leuphana University starts; first half of second Leuphana language course. Second half of German 121 (special topic: Migrants and Sports). Field trips to Hamburg and Lübeck.
Thekla de Carvalho Rodrigues, Leuphana University
Fall Break: Nov. 14-24 (Note: This fall break does not correspond to CC fall break dates but occurs before block 4!)
Block 4: Mon., Nov. 25 - Wed., Dec. 18
Continuing language course; second half of GR 120 (special topic: Dealing with the Devil: The Faust Theme in German Literature). Includes field trip to Weimar.
Professor Bill Davis, Colorado College
Field trip dates:
Weimar: Dec. 4-7
---
Program Costs
Cost & Billing Information, Fall 2019
The program fees include airfare (reimbursed up to $1,400.00). Those who are currently on financial aid may be eligible for special financial support as determined by the Financial Aid Office. Students pay Colorado College tuition for one semester. Fees do not include incidental personal expenditures, which can be expected to be slightly higher than during a semester on campus as students might want eat out on their own, explore Lüneburg and the surrounding area, travel within Germany or Europe on their own etc. to take trips on their own.
Other Costs
Passport & visa fees
Students have to make sure they have a valid passport (approximately $145, not included in program fees). Visas for US citizens will be processed while in Germany ($100 - program will either pay up front or students will get reimbursed). Students who are not US citizens need to talk with program organizers individually and make arrangements in block 8 before they leave campus for the summer. If non-US citizens apply for a visa while still in the US (recommended), the program may cover airfare to travel to the embassy and visa fees.
Roundtrip airfare

The German Program will reimburse students up to $1400; assistance is available in booking up front as well if students do not have a way to book their ticket. The program will not cover local transportation from the airport to final destination and back (in most cases that would be from Hamburg to Lüneburg, approximately $20 one way).

Textbooks and other supplies
approx. $200 (students have to pay out of pocket)
Local transportation

All class excursions and field trips are included in the program at no additional expense to the student. As part of the program, students receive a University of Lüneburg ID card which serves as a bus pass for free travel in the county, as well as a train pass for travel to Hamburg, Lübeck, and Uelzen

Immunizations, vaccinations, health insurance

You will be covered by CC for international health insurance while you are abroad, and this is included in the program fee. You do not need any additional vaccines but check the CDC website (especially if you are planning to travel outside of Germany while you are abroad).

Cost of meals not included in program fee

Students get meals from their host families and receive a meal stipend if they are living in shared housing ($300/month). Most meals are covered while on field trips but students will also receive a daily stipend of $36 to pay for some of their own meals.

When in Lüneburg, students might wish to eat at the cafeteria at the university (approx. $3-5/lunch), try local specialties, or eat out at restaurants on their own, which is not covered by the program fees.

Personal expenses/miscellaneous

This might include personal travel, eating out, going out, international cellphone service, buying souvenirs, clothes, toiletries, or other personal items etc. Living expenses and costs of transportation are much lower in Germany than in the US. Nonetheless, students should consider their budget beforehand and plan accordingly.

approx. $50/week
Program Location
The site of the German program is Lüneburg, one of the oldest and most picturesque cities in Northern Germany. The city can look back to a thousand-year-old history. It reached prominence in the Middle Ages as a result of the lucrative salt trade and the Hanseatic League which joined it with other important commercial cities. The center of Lüneburg, dominated by magnificent homes dating back several hundreds of years, still attests to the city's earlier prominence. World War II left the area rather unscathed. Today the splendor of the past is evident everywhere in this historical town.
Today, Lüneburg is a city of 70,000 with central importance in the Federal State of Lower Saxony. Its proximity to the major German cities of Hamburg, Lübeck, Hannover, and Berlin, as well as the Netherlands, Belgium, the Scandinavian countries, and the Czech Republic makes this an ideal study center for American students.
The cooperation with the University (students are formally enrolled at the Leuphana University Lüneburg with all associated privileges) and housing with local families ensure broad contacts with both citizens and university students. The rich culture of Northern Germany will become accessible through field trips incorporated in the curriculum, including a visit to Berlin, Vienna, and other cities.
Transportation
Students should arrange for their own lowest-coach flights and notify the German Program of their itinerary. For reimbursement of air fare costs (up to $1,400.00) receipts must be turned in to German Program office. All class excursions and field trips are included in the program at no additional expense to the student. As part of the program, students receive a University of Lüneburg ID card which serves as a bus pass for free travel in the county, as well as a train pass for travel to Hamburg, Lübeck and Uelzen. Public transportation (approx. $10) from Hamburg airport to Lüneburg after first arrival is not covered. Sometimes students can also make arrangements with host families to pick them up.