Courses
Courses are field-oriented and include day-long field trips in the local Colorado Front Range and weeklong (or longer) trips through Colorado and into New Mexico, Utah, Arizona, and Wyoming. We thus take advantage of the spectacular and varied geology of the Rocky Mountain, Basin and Range, and Colorado Plateau Provinces.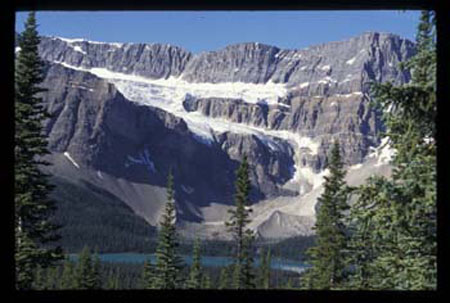 Introductory geology courses spend a substantial amount of the class time outdoors, with students gaining an introduction to the diverse rock types in our region, and their stratigraphic and structural relationships. Students prepare one or more geological maps and cross sections of the local geology.
Paleontology and sedimentation classes visit fossil sites, work out paleoecological patterns, and interpret sedimentary structures.
Mineralogy classes visit local quarries and mines, while Petrology classes look at a variety of metamorphic terrains, study a large granite batholith, and map volcanic and Precambrian crystalline regions.
The Structural Geology and field courses do extensive mapping and structural interpretation in both sedimentary and metamorphic terrains.
Geomorphology classes examine surficial processes in environments ranging from the desert Southwest to the Colorado alpine.
---
Contact Us
Department of Geology
Colorado College
14 E. Cache La Poudre
Colorado Springs, CO 80903
Phone: 719-389-6621
FAX: 719-389-6910
geology@coloradocollege.edu
This is the Department of Geology
Browse all Departments & Programs
​