Courses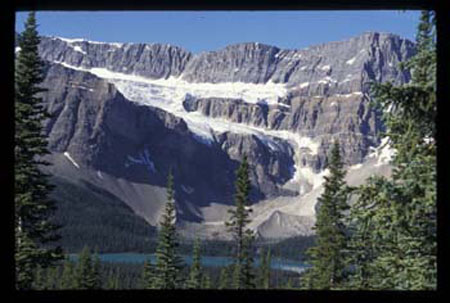 Geology Curriculum
Most courses are field-oriented and include day-long field trips in the local Colorado Front Range and multiday, sometimes multi-week, trips through Colorado and into New Mexico, Utah, Arizona, and Wyoming. We thus take advantage of the spectacular and varied geology of the Rocky Mountain, Basin and Range, and Colorado Plateau Provinces and from time-to-time travel further afield throughout the US and Canadian West. Courses use modern field technologies (including GPS, digital mapping and geophysical methods) as well as traditional field approaches. On campus they make use of Geographic Information Systems (GIS) and other computer software.
Introductory geology courses spend a substantial amount of the class time studying natural outcrops, with students learning how the diverse rock types in our region form, and their stratigraphic and structural relationships. Students undertake guided research on a variety of topics.
Students start the major by taking GY 211 Earth as a Chemical System and GY 212 Earth as a Physical System. These courses cover mineralogy, petrology, surface processes, structure, tectonics and geophysics principles within the context of Rocky Mountain geology. The courses are project focused, involving both extensive fieldwork and on-campus data analysis and writing. They serve as prerequisites to the 300-level courses.
Stratigraphy, Sedimentation, Paleontology, and Historical Geology courses cover the nature of sediment and analysis of sedimentary structures to interpret modern and ancient depositional systems; marine invertebrate phyla, ecology, and evolution; and geological evolution of the Earth through time.
Surface processes examine surficial processes and landscape evolution in environments ranging from the desert Southwest to the Colorado alpine. Courses involve students in field project design, data collection and analysis, and GIS work.
Structural Geology and Geophysics explore the architecture of Earth's lithosphere, from near-surface through subsurface, including mantle depths. Emphasis is upon the application of field instrumentation and methods to investigate mountain-building processes and continental tectonics, using field sites in the nearby Rocky Mountains and beyond.
Petrology and Geochemistry of the Rock Cycle courses examine minerals and rocks in detail, the geochemical principles that govern how elements are partitioned between earth reservoirs, and the conditions of their formation.
---