Visiting Series in Film and Culture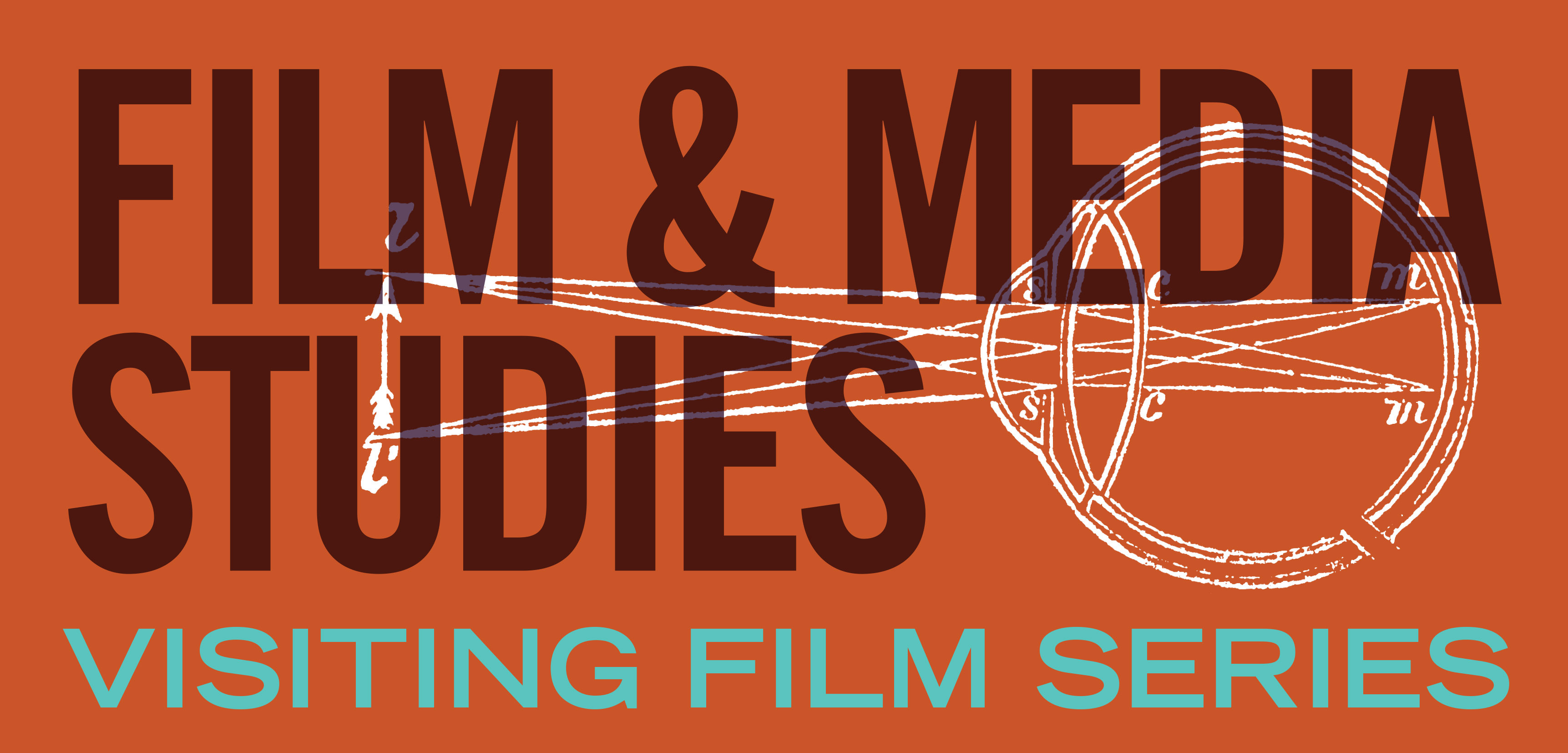 For the most updated information, check the Campus Calendar!
Schedule for Spring 2020
Date(s)
Location(s)
Event
Description
Tuesday, February 18, 6:30 pm
Cornerstone Screening Room

"Minding the Gap" with Bing Liu and Diane Quon




Bing Liu is a 30-year-old Chicago-based director and cinematographer. "Minding the Gap" is his first feature. Diane Quon currently produces documentaries for Chicago's Kartemquin Films after a long career as a marketing executive at Paramount Pictures. Quon is a 2017/2018 Film Independent Fellow, a 2019 IFP Cannes Producer Fellow, and a 2019 Sundance Creative Producing Fellow.

Bing Liu and Diane Quon present a screening and discussion called "Minding the Gap." The film chronicles the lives and friendships of three young men growing up in Rockford, Illinois, united by their love of skateboarding. The film has earned over 50 award recognitions, including an Academy Award nomination, since its premiere at the 2018 Sundance Film Festival, where it took home the Special Jury Award for Breakthrough Filmmaking. A.O. Scott of the "New York Times" called it an "astonishing debut feature" and "a rich, devastating essay on race, class, and manhood in 21st-century America."

TBD
Cornerstone Screening Room

John David Rhodes Lecture

What is the prop in cinema? How does cinema's engagement with the prop--'any portable object (now usually other than an article of costume) used in a play, film, etc., as required by the action'--give us evidence of cinema's broader engagement, and instrumentalisation of the world? By close reading classical film theory and films, this paper will explore how the apparently benign appearance of the prop in film points us towards a recognition of cinema's appropriative and extractive capacities.
Schedule for Spring 2019
Date(s)
Location(s)
Event
Description
Wednesday, February 20, 3:30 pm
Cornerstone Screening Room
"Risk, Exploration, and Adventure in Documentary Filmmaking" with Mike Shum '07 and Travis Rummel '01


Mike Shum '07 is a Chinese-American filmmaker who specializes in documentary directing and cinematography. He started in video journalism in 2009, working in and out of east and central Africa. Since then he's covered stories ranging from Eastern Congo's (DRC) M23 rebels to the rise of ISIS in Northern Iraq to a feature documentary about legendary war photographer Chris Hondros.

Travis Rummel '01 is a critically-acclaimed environmental filmmaker and co-founder of Felt Soul Media. His films include the feature documentary "DamNation," which won Audience Choice Awards at both SXSW and Telluride Mountainfilm, as well as numerous documentary shorts and branded content projects.

These two artists will discuss and show selections from their work as part of the launch of the 2019 Colorado College Documentary Exploration Grants, which, for the second year, will provide grants of up to $10,000 to CC student filmmakers for character-driven documentary projects.

Friday, February 22, 3:30 pm
Cornerstone Screening Room
Michele Prettyman lecture

Dr. Michele Prettyman is an Assistant Professor of Media Studies at Mercer University. Michele Prettyman Beverly is an Assistant Professor of Media Studies at Mercer University and a scholar of African American cinema and visual culture. A central theme in her work is the exploration what we might learn about the intersection of race, visual culture and consciousness. She is currently co-editing a Close Up series in Black Camera: An International Film Journal focusing on black independent filmmaking in New York and she has a forthcoming essay in the Journal of Cinema and Media Studies on hip hop and music video culture. She recently submitted an essay on the spiritual life of Aretha Franklin and Beyoncé's Lemonade to be published in The Lemonade Reader. She teaches courses in digital storytelling, race, gender and media, film studies, Southern film, and screenwriting, among others. Her work has been presented at diverse forums including the Collegium of Black Women Philosophers, the Society for Cinema and Media Studies, the Transforming Public History Conference, the Association for the Study of the Arts of the Present (ASAP), the World Picture Conference, and the National Council of Black Studies. Michele is a contributor and member of the advisory board for 'liquid blackness': A Research Project on Blackness and Aesthetics housed at Georgia State University. She also curates panels and events for film festivals and has enjoyed a partnership with the American Black Film Festival (ABFF) where she co-founded the Kathleen Collins Women's Film Initiative. She will discuss aspects of her teaching, research and how she applies practices from the 'creative' domain to her study of a range of film and visual culture.

Monday, March 4, 12:45 pm
Cornerstone Screening Room
Screening and discussion with Director of "Mr. Gay Syria"


"Mr. Gay Syria," which had its world premiere at the Sheffield Doc/Fest and has won numerous awards, follows two gay Syrian refugees who are trying to rebuild their lives. Husein is a barber in Istanbul living a double life between his conservative family and his gay identity. Mahmoud is the founder of Syria's LGBTI movement and is a refugee in Berlin. What brings them together is a dream: to participate in an international beauty contest as an escape from their trapped lives and an answer to their invisibility.

Ayse Toprak is a native of Turkey who studied at New York University and worked around the world for 15 years before returning to her homeland. In addition to many other honors, she has been a Berlinale Talent Fellow. Baran Germen is Visiting Assistant Professor in Film and Media Studies.

Wednesday, March 27, 7:30 pm
Cornerstone Screening Room
"Mankiller" with Valerie Red-Horse Mohl


"Mankiller" is the story of the formidable Wilma Mankiller, who overcame rampant sexism and personal challenges to emerge as the Cherokee Nation's first woman principal chief in 1985. This is the story an American hero, someone who humbly defied the odds to fight injustice and give a voice to the voiceless – and yet few people know her name.

Valerie Red-Horse Mohl is of Cherokee ancestry and the owner/founder of Red-Horse Native Productions, Inc. Red-Horse Mohl's body of work spans over two decades of film and television content creation and production; she and her company are preeminent collaborators with American Indian tribal nations, bringing important Native stories accurately and respectfully to the screen.

Monday, April 8, 6:30 pm
Cornerstone Screening Room
"Play the Devil" with Maria Govan


Set against the backdrop of Trinidad and Tobago's mystical Carnival, Play the Devil premiered at the Los Angeles Film Festival in June 2016. A gifted and struggling young man becomes the object of intrigue for an older, well-meaning businessman until their worlds collide.

Maria Govan is a writer and director whose films include both documentary and fiction work. Her first fiction feature, "Rain" (2008), premiered at the Toronto International Film Festival. She most recently directed an episode of the Ava Duvernay-created television series "Queen Sugar." Of Greek, Bahamian and Scottish decent, Maria was raised on the small island of New Providence in the Bahamas.

Thursday, April 11, 3:30 pm
Cornerstone Screening Room
Katherine Guiness, "The Schizogenic Art of Rosemarie Trockel"


In this talk, Guinness will discuss her forthcoming book "Schizogenesis: The Art of Rosemarie Trockel." The book explores Trockel's work as a particular feminist practice that interrogates the limits and potentialities of women's art without essentializing the feminine as a quasi-biological expression of sexual difference. Its title, "Schizogenesis," refers to Trockel's atypical method of creation and offers up a feminist alternative to psychoanalytic theories of schizophrenia. Along with revising the political and aesthetic philosophies of feminist theorists such as Simone de Beauvoir, Shulamith Firestone, and Monique Wittig, the talk will discuss how Trockel is inspired by film stars like Charlie Chaplin, Brigitte Bardot, and Barbara Streisand, and literature ranging from Nabakov's "Lolita" to Brecht's "Mother Courage." Since Trockel's oeuvre is broad and twisting, the talk will also cover topics such as the feminist politics of terrorism and gendered materiality of yarn and knitting.

Katherine Guinness is a theorist and historian of contemporary art. She is assistant professor and director of Art History in the Department of Visual and Performing Arts at the University of Colorado, Colorado Springs. Her first book, "Schizogenesis: The Art of Rosemarie Trockel," is forthcoming in Fall 2019 from the University of Minnesota Press.

Monday, April 15, 6:30 pm
Cornerstone Screening Room
"Hands on Hardbody," screening and Q&A


Free screening of "Hands on a Hardbody ," with Q&A to follow with Scott Levy, FAC performing arts Director and Film and Media Studies faculty.

Thursday, April 25, 3:30 pm
Cornerstone Screening Room
Luka Arsenjuk, Superimpositions of Movement: "The Figure of the Migrant and the Kinopolitics of Christian Petzold's Transit"


This lecture by Luka Arsenjuk will develop some ideas concerning the figure of the migrant and the contemporary politics of movement (kinopolitics) by focusing on "Transit," the most recent film by the German director Christian Petzold. Based on the film, Arsenjuk will sketch out a specifically dialectical conception of movement, according to which any continuous mobility must be analyzed as a result of the superimposition of heterogeneous movements and grasped from the perspective of discontinuity. Taking the concept of superimposition beyond mere reference to film technique, the talk will attempt to suggest the political and film-theoretical consequences of such a dialectical conception of movement.
Schedule for Fall 2018
| | | | |
| --- | --- | --- | --- |
| Date(s) | Location(s) | Event | Description |
| Wednesday, Aug 29, 6:30 pm | Cornerstone Screening Room | Arthur Pratt and Lansana Mansaray: Screening and Discussion of "Survivors" | Arthur Pratt and Lansana Mansaray are Sierra Leonean filmmakers based in Freetown. "Survivors" presents an emotional portrait of Sierra Leone during the Ebola outbreak, exposing the complexity of the epidemic and the socio-political turmoil that lies in its wake. Pratt's unique access, narrative voice, and observational documentary coverage of the outbreak becomes a prism for understanding the health catastrophe, revealing deep misunderstandings between international aid organizations and the communities they serve as well as unresolved political tensions after a decade-long civil war. "Survivors" will premiere on the prestigious PBS series "POV" in September 2018. |
| Thursday, Sep 6, 6:30 pm | Cornerstone Screening Room | Bob Byington and Kaley Wheless '15: Sneak peak screening of "Francis Ferguson and the Subsitution" | Bob Byington is an independent fiction filmmaker based in Austin, Texas. His films frequently premiere at the South by Southwest Film Festival and include "Harmony and Me" (2009), "Somebody Up There Likes Me" (2012), "Seven Chinese Brothers" (2015), and "Infinity Baby" (2017). "Francis Ferguson and the Substitution" stars Kaley Wheless '15, a familiar face from CC student films 2013-15, who was a student in Byington's 2014 directing class at Colorado College. She is an actress in Austin. |
| Wednesday, Sep 12, 7 pm | Kathryn Mohrman Theatre | Migration/Mountainfilm | Since 1997, Mountainfilm has celebrated the indomitable spirit of humanity, using the power of film, art and ideas to inspire audiences to create a better world. "MovieMaker" magazine calls Mountainfilm "one of the 25 coolest film festivals in the world." This evening of award-winning films, hosted by Mountainfilm's Jacob Reuter '08, focuses on immigration and migration |
| Thursday, Sep 27, 6:30 pm | Celeste Theatre | Bill Guttentag: Screening and discussion of "Only the Dead See the End of War" | Bill Guttentag is a two-time Oscar winner and recipient of many other awards for his documentaries, including a Peabody Award, multiple Emmys, the Robert F. Kennedy Journalism Award, and three awards from the Australian Academy of Cinema and Television Arts for "Only the Dead See the End of War." Through the experiences of video journalist Michael Ware, "Only the Dead" examines the Iraq War and its moral consequences through the story of the rise and fall of jihadi terrorist Abu Musab al-Zarqawi, the founder of Al Qaeda in Iraq and the progenitor of ISIS. A harrowing account from both sides of the war zone, the film is told through visceral hand-held video Ware shot while reporting over the course of the war. The film had its U.S. premiere at the Telluride Film Festival. |
| Thursday, Oct 11, 6:30 pm | Celeste Theatre | Daniel Wright '13: Screening and discussion of "The Human Element" | After graduating from Colorado College with degrees in film and anthropology, Wright worked on high-profile feature documentaries including "Merchants of Doubt" (Telluride 2014), "Racing Extinction" (Sundance 2015), and "Maurizio Cattelan: Be Right Back" (Tribeca 2016). He co-produced "The Human Element," which uses the work of photographer James Balog ("Chasing Ice") to document how the earth's four elements – water, air, fire, and earth – have been impacted by a fifth element, homo sapiens. "The Human Element" premiered at the 2018 San Francisco International Film Festival. |
| Wednesday, Nov 7, 6:30 pm | Cornerstone Screening Room | Menelek Patrice Lumumba '02: Screening and discussion of "1 Angry Black Man" | Menelek Lumumba '02 was born and raised in Denver, Colorado and studied English and film at CC and Cinema at Howard University's Master of Arts program. "1 Angry Black Man" is a conceptual feature film inspired loosely by the Hollywood drama "12 Angry Men" – but set within a black studies classroom at a liberal arts college. "1 Angry Black Man" provides a view of the difficult conversations young people have as they navigate the society in which they live, drawing from the intellect of master writers such as James Baldwin, Zora Neale Hurston, August Wilson and Ta-Nehisi Coates. It had its world premiere August 2018 at Philadelphia's BlackStar Film Festival. |
| Friday, Nov 9 - Sunday, Nov 11 | Multiple | Rocky Mountain Women's Film Festival | Strong women, strong films, strong community. This year marks the 31st year of the Rocky Mountain Women's Film Festival, the longest running women's film festival in North America. The celebration showcases approximately 45 incredible films by and about women, with Q and A sessions and other events with festival filmmakers. Tickets for CC students, faculty, and staff are FREE. Get vouchers at the Worner Desk and exchange them for day passes in Cornerstone Main Space Saturday/Sunday. Free tickets to Saturday night's event are limited. All others may buy tickets at http://rmwfilminstitute.org. |
| Wednesday, Dec 5, 3:30 pm | Cornerstone Screening Room | Alessandra Raengo: Lecture "Holding Blackness in Suspension: The Films of Kahlil Joseph" | Alessandra Raengo's research focuses on blackness in the visual and aesthetic fields with a particular focus on the notion of "liquid blackness," a critical concept invested in formal readings of modes of black aesthetics in the arts of the present. Her scholarship is moved by the conviction that blackness, as both a visual and racial fact, is the most productive and important starting point to theorize the ontology of images and, similarly, that the "color line" offers the most sophisticated and urgent approach to the conjunction of aesthetics and politics. She is associate professor of Film, Media, and Theatre at Georgia State University. |
| Wednesday, Dec 12, 3:30 pm | Cornerstone Screening Room | Mari Ruti: TBD | Mari Ruti is distinguished professor of Critical Theory and of Gender and Sexuality Studies at the University of Toronto. She is an interdisciplinary scholar within the theoretical humanities working at the intersection of contemporary theory, continental philosophy, psychoanalytic theory, cultural studies, trauma theory, posthumanist ethics, and gender and sexuality studies. Ruti's scholarship addresses questions of subjectivity, relationality, psychic life, desire, affect, power, agency, autonomy, creativity, oppression, social change, and contemporary ethics. |