CCNSP Teaching Scholars
Open to mathematics or science majors interested in becoming a classroom teacher
Must apply and be accepted to the Teacher Preparation Program (TPP)
Must commit to teaching in Title I schools for two years for every year of scholarship received in Colorado Springs School District 11 or Harrison School District 2 (elementary, middle, or high school)
Scholarships available to students already accepted to TPP:

Up to $5,000 for one junior (apply now)
Starting in Fall 2016

Up to $15,000/year for one senior (current juniors apply)
Up to $10,000/year for two juniors (current sophomores apply)
Teacher Preparation Program Information
Major in Mathematics or Science and Minor in Education

Complete teacher candidate practicum (student teaching) during ninth semester after graduation or during Master of Arts in Teaching Program

Up to $2,000 scholarship for 9th Semester Scholars

Up to $20,000 scholarship available for MAT Scholars

Contact Deb Mortenson (Dmortenson@coloradocollege.edu) for MAT information
For more information including a request for application, contact Mike Taber, Chair of the Education Department, at mike.taber@coloradocollege.edu.
Application Deadline: June 15, 2016
Application for Noyce Teaching Scholarship

About the Colorado College Noyce Scholarship Program (CCNSP)
This program is for students majoring or intending to major in mathematics or sciences with the aspiration to become a teacher in a Title I school. Students applying for this scholarship have either been accepted into the Teacher Preparation Program (9th semester or Master of Arts in Teaching) or have applied to the Teacher Preparation 9th Semester Program or Master of Arts in Teaching Program. (There is a separate online application for the Master of Arts and Teaching Program for Initial Licensure.)
Eligibility: Juniors can apply in Fall or Spring for a semester-long scholarship. A scholarship is not guaranteed to continue beyond a single semester. However, scholarship recipients in good academic standing and achieving acceptable progress toward teacher licensure may re-apply each semester. The re-application process is simple - contact mike.taber@coloradocollege.edu for re-application information.
Important Information
For every year of scholarship money you receive, you must commit to teaching for two years in a Title I school. Our desire is for you to complete this obligation in Colorado Springs School District 11 or Harrison School District 2, as a way of continuing to give back to the community. Scholarship recipients will sign a commitment contract regarding the obligations associated with receiving the scholarship.
This application requires two short essays. We recommend that you write and save your essays on a separate document, then cut and paste your responses here. All responses are limited to 500 words. So that you may prepare your answers in advance, the essay questions are as follows:
Please explain why you want to teach in Title I schools.
Please describe the value of mathematics and/or science in K-12 students' learning.
You are also required to submit two confidential letters of reference: one (1) from a math or science professor whose class you took and a second (2) from a faculty member in the Education Department. The letters should double as letters of reference to the Teacher Preparation Program and CCNSP. Please make sure professors address your academic ability in math and science and your potential for becoming an effective classroom teacher in a Title I school. Letters should be sent to Mike Taber (mike.taber@coloradocollege.edu) by the deadline reported on the CCNSP webpage. Alternatively, you may deliver sealed hard copies to the Education Department in Mierow House. If selected, you will be contacted to schedule an interview.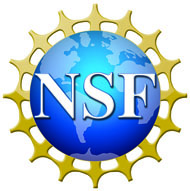 The Colorado College Noyce Scholarship Program (CCNSP) is funded by a grant from the National Science Foundation (NSF). It provides stipends and scholarships for students in science, mathematics, and technology fields to pursue a Master of Arts in Teaching (MAT) degree.