CCNSP Summer Research Fellows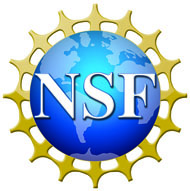 The Colorado College Noyce Scholarship Program (CCNSP) is funded by a grant from the National Science Foundation (NSF). It provides stipends and scholarships for students in science, mathematics, and technology fields to pursue a Master of Arts in Teaching (MAT) degree.
Summer Research Fellowship Positions
For the summer, we have four Research Fellowship Positions:
In June: Teaching Assistant in Harrison School District (probably at Mountain Vista Community School (K-8) and in July co-teaching Grasslands to Glaciers with Mike Taber for pre-college students at CC.
In June: Teaching Assistant in Harrison School District (probably at Mountain Vista Community School (K-8) and in July, serving as a Specialist on Engineering Drones Education Department's LEAP Middle School
(Two positions) In June: Teaching Assistant in Harrison School District (probably at Mountain Vista Community School (K-8) and in July, serving as a Science or Mathematics Specialist Education Department's LEAP Early Childhood Program (K-5)
$4,000 Fellowship awarded at the beginning of the summer
Open to current freshmen, sophomores, and juniors intending to major in or have declared a math or science major
Summer research fellows are not expected to be enrolled in the teacher preparation program
Eight (8) week (~8 am to 4:00 pm) commitment beginning the first full week of June and concluding at the end of July
General position duties include serving as a teaching assistant (in the mornings) and collaborating with Dr. Mike Taber on research on learning in the afternoons.
For more information including a request for application, contact Mike Taber, Chair of the Education Department, at mike.taber@coloradocollege.edu.
Applications are received and processed on a first received basis until filled. The application window for Summer Fellowships begins October 1 each year and runs through the beginning of Block 6.
Application for the Noyce Academic Year and Summer Research Fellowship
About the Colorado College Noyce Fellowship
This program is for students majoring or intending to major in mathematics or sciences with the aspiration to work with youth in the Colorado Springs Community. The ultimate goal of the Fellowship is to inspire intelligent math and science majors to strongly consider teaching as a professional career. Successful Research Fellows are eligible to apply for Colorado College Noyce Teaching Scholarships during their junior or senior year. Teaching Scholarships amount to $5,000 (Junior) to $7,500 (Senior) per semester. There is an additional scholarship of $20,000 for science and math majors who wish to earn their Master of Arts in Teaching from Colorado College after completing their bachelor's degree at CC.
Eligibility: Freshmen, Sophomores, Juniors and Seniors (for Spring only) can apply in Fall or Spring for a semester long Fellowship, which begins in the semester following acceptance. A Fellowship is not guaranteed to continue beyond a single semester. However, Fellows in good academic standing my re-apply each semester. The re-application process is simple - contact mike.taber@coloradocollege.edu for re-application information. Be sure to check the CCNSP website for up-to-date information and application deadlines. There will be an opportunity to work with the Collaborative for Community Engagement to find a fitting placement.
This application requires one short answer essay. We recommend you write and save your essay on a separate document, then cut and paste your response. All responses are limited to 500 words. So that you may prepare your answer in advance, the essay questions are as follows:
Please explain why you want to work with youth in the community.
You are also required to submit two confidential references: one (1) from a math or science professor whose class you took and a second (2) from a faculty or staff member who can attest to your ability to work with youth in the community.