CCNSP Research Fellows
Open to all students, freshmen through senior, majoring in or planning to major in math or science
Expected to participate approximately 80 hours in a science or math focus, student-run, K-12 program in the Collaborative for Community Engagement. You may also participate in the

Young Environmental Stewards (YES) program at Catamount Institute

Expected to participate in CCNSP Research Fellow meetings (approximately once per block)
Hiring 8 for the spring semester; 4 for the fall semester
Academic year research fellows are not expected to be enrolled in the teacher preparation program
For more information including a request for application, contact Mike Taber, Chair of the Education Department, at mike.taber@coloradocollege.edu.
Spring Semester applications will be received and processed until the fellowships are filled.
Fall Semester: Applications due at the beginning of Block 8 of the previous academic year
Spring Semester: Applications due at the beginning of Block 4
(If Fellowships remain, applications are received and processed on a first received basis.)
Application for the Noyce Academic Year and Summer Research Fellowship
About the Colorado College Noyce Fellowship
This program is for students majoring or intending to major in mathematics or sciences with the aspiration to work with youth in the Colorado Springs Community. The ultimate goal of the Fellowship is to inspire intelligent math and science majors to strongly consider teaching as a professional career. Successful Research Fellows are eligible to apply for Colorado College Noyce Teaching Scholarships during their junior or senior year. Teaching Scholarships amount to $5,000 (Junior) to $7,500 (Senior) per semester. There is an additional scholarship of $20,000 for science and math majors who wish to earn their Master of Arts in Teaching from Colorado College after completing their bachelor's degree at CC.
Eligibility: Freshmen, Sophomores, Juniors and Seniors (for Spring only) can apply in Fall or Spring for a semester long Fellowship, which begins in the semester following acceptance. A Fellowship is not guaranteed to continue beyond a single semester. However, Fellows in good academic standing my re-apply each semester. The re-application process is simple - contact mike.taber@coloradocollege.edu for re-application information. Be sure to check the CCNSP website for up-to-date information and application deadlines. There will be an opportunity to work with the Collaborative for Community Engagement to find a fitting placement.
Important Information about the Research Fellowships:
$800/semester
$4,000/summer
Research Fellows will be placed with a community partner sponsored by the Collaborative for Community Engagement (see CCE website for possible placements)
This application requires one short answer essay. We recommend you write and save your essay on a separate document, then copy and paste your response. All responses are limited to 500 words. So that you may prepare your answer in advance, the essay question is as follows:
Please explain why you want to work with youth in the community.
You are also required to submit two references, one from a math or science professor whose class you completed and the second from a CC faculty or staff member or professional educator who can attest to your ability to work with you in the community.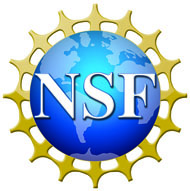 The Colorado College Noyce Scholarship Program (CCNSP) is funded by a grant from the National Science Foundation (NSF). It provides stipends and scholarships for students in science, mathematics, and technology fields to pursue a Master of Arts in Teaching (MAT) degree.