Packard Hall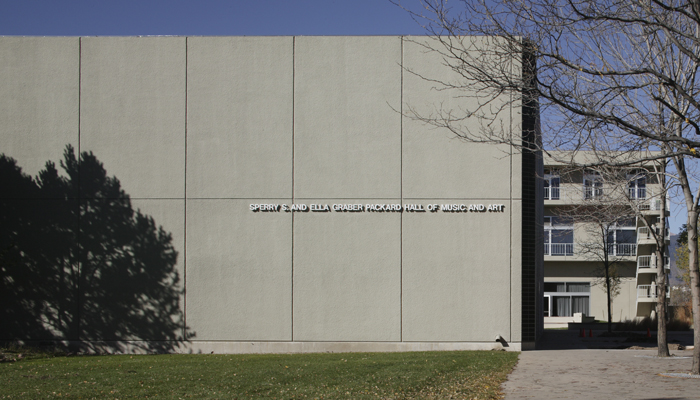 Constructed in 1976, The Sperry S. and Ella Graber Packard Hall of Music and Art was given by David Packard in memory of his parents. Edward Larrabee Barnes, distinguished New York architect, designed the building in a modernist style.
Like his Walker Art Center in Minneapolis and the Dallas Museum of Art, Packard Hall is organized around a barrel vaulted space, at Colorado College a hallway gallery in which senior majors regularly show their work. The building is shared by the Art and Music Departments.
Art studio activities are concentrated in the west block of the building which has printmaking and photography facilities at the lower level, two large painting and drawing studios on the first floor, faculty studios on the second level and studios for senior art majors on the third floor.
The spaces above ground floor have large balconies looking out towards Pikes Peak and the Front Range of the Rockies.
Art history classrooms are located on the ground level and first floor.
This is the Department of Art
Browse all Departments & Programs
​