Faculty
Habiba Vaghoo
Assistant Professor of Chemistry
Habiba Vaghoo teaches Organic Chemistry in the department of Chemistry and Biochemistry at Colorado College. Her research interests are in the area of organofluorine chemistry and she is interested in the design and synthesis of fluorinated antimalarial analogs. She received her Ph.D. from the University of Southern California, Los Angeles.
---
Ralph Bertrand
Professor of Biology

Ralph Bertrand teaches genetics and molecular biology in the biology department at Colorado College. He is interested in ancient human migration patterns in Southeast Asia. He received his Ph.D. from the University of California, Riverside.
---
Emily Chan
Associate Professor of Psychology
Emily Chan's research interests are Social Psychology, Interpersonal Perception and Self-Presentation, Prejudice and Stereotyping, Conflict and Negotiation, Judgment and Decision Making, Evolutionary Psychology, and Cross-cultural Social Psychology. She received her Ph.D. from the University of Michigan.

Full Bio
---
David Brown
Associate Professor of Mathematics

I'm a mathematical biologist. That is, I use mathematical models to investigate biological phenomena. My research is in population biology and ecology, with a recent foray into bacterial genetics. In my dissertation work, I studied stochastic (i.e. incorporating chance) models of the spatial spread of plant diseases. As a postdoc, I studied unusual predator-prey dynamics in soil communities. Recently, I have collaborated with Dr. Phoebe Lostroh in CC's biology department to understand bacterial gene regulation, and with Dr. Miro Kummel in CC's environmental science program and Dr. Andrea Bruder in CC's math/CS department to understand complex spatio-temporal dynamics of an insect predator-prey system.
---
Heidi R. Lewis
Assistant Professor, Feminist and Gender Studies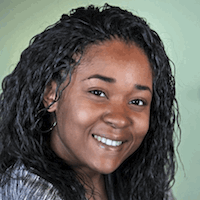 Heidi R. Lewis joined the faculty of Colorado College in 2010 as the Riley Scholar-in-Residence in the Feminist & Gender Studies Program. After serving as a Visiting Assistant Professor in the Program during the subsequent year, she was hired an Assistant Professor. Her teaching and research focus on feminism, gender and sexuality, women's writing, African American literature and culture, Critical Race Theory, Critical Whiteness Studies, Critical Media Studies and popular culture. Her most recent project focuses on contemporary tragic mulatto narratives, noting that women with black fathers and white mothers highlight the father-daughter relationship in order to illuminate the unique relationship between race, gender, and class. She situates this project within contemporary discourses that examine the impetuses for and implications of the unique ways in which women of color understand and construct social, cultural, and political identities, as well as colorblindness and/or post-racial theories. Her other research interests include constructions of black gay men on television, hip hop culture, and the ways in which black women experience and shape academia.
---
Mario Montaño
Associate Professor of Anthropology
Mario Montaño is a cultural anthropologist and folklorist. His research focuses on the Texas-Mexico border and northern region of Mexico. On of his main interests is the anthropology of food.
---
Scott Krzych
Assistant Professor of Film and New Media Studies
My teaching and research focuses on theoretical approaches to media and culture, with an emphasis on the relation between technology and ideology. My current research is divided into two separate projects. The first is a manuscript examining the hysterical discourse of contemporary conservative media, including chapters on Citizens United documentaries, Glenn Beck and Fox News, and Internet sites like the Drudge Report. The second project, The World in Miniature, studies such new media phenomena as tilt-shift video, Google Earth, and social network timelines through the lens of cinematic special effects.
---
Pedro de Araujo
Assistant Professor of Economics
Pedro's an economist with a Ph.D. from Indiana University. His research interests include macroeconomics, development economics, applied econometrics, and scholarship of teaching and learning. His regularly taught classes include the principles of macroeconomics, intermediate macroeconomic theory, advanced topics: macroeconomic theory, and advanced topics: economic growth. He also occasionally teaches the economics of international finance and econometrics, amongst others.
---