About
A Message from the Director
It gives me great pleasure to present the 8th annual Colorado College Dance Festival, to be held from June 3-14, 2013 in Colorado Springs on the Colorado College campus.
The core of our mission lies within our commitment to educate young professional dancers through our rigorous two-week intensive technique classes in state-of-the-art facilities. Led by Company teaching artists, former members of the Bill T. Jones/ Arnie Zane Dance Company, students will have the unique opportunity to work closely with a world-renowned professional dance company and New York City-based choreographers.
Students will participate daily in technique, composition, and repertory classes culminating in a performance showcase.
Our mission is to support dance education and performance by fostering a creative environment where all dancers, including students and members of the community, can come together to cultivate and discover the intrinsic value of the many facets of dance. We do this by providing a variety of training in diverse forms across the discipline of dance.
Our Facilities
Edith Kinney Gaylord Cornerstone Arts Center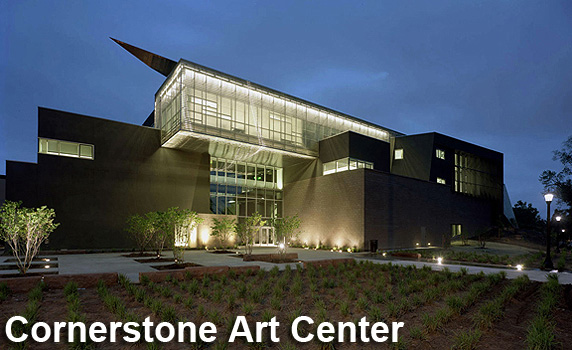 The Edith Kinney Gaylord Cornerstone Arts Center was designed in 2008 by renowned architect Antoine Predock to foster interdisciplinary collaboration and experimentation. Cornerstone includes numerous venues for performance, including the Richard F. Celeste Theatre, a 450-seat theatre modeled after a classical amphitheater, Norberg Studio A, a black box theatre, and the Cornerstone Main Space, which may be used for performances, classes, or informal socializing. Cutting-edge performances, exhibitions, and lectures also take place in the college's gallery for interdisciplinary art, the I.D.E.A Space. There is a costume design studio and scene shop, in which students learn the physical craft behind theatre and contribute to departmental productions.
Moreover, performance in Cornerstone is not limited to these venues. The building itself serves as a living performance space, whose innovative layout encourages creative use of its architectural features, such as public catwalks and video projection systems. The multi-purpose design of these spaces likewise informs the classrooms in Cornerstone, which can accommodate film screenings, rehearsals, and seminar-style courses. In addition to Theatre & Dance, Cornerstone is also home to the college's program in Film & New Media and houses a screening room, media lab, and film studio that are available to students interested in intersections between performance and technology.
Cossitt Hall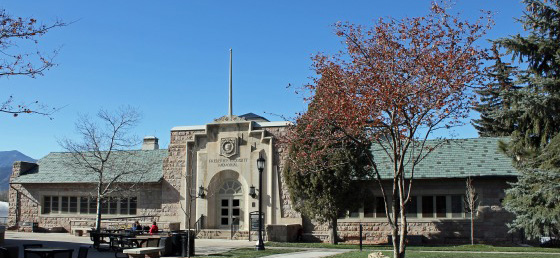 Frederick H. Cossitt Memorial Hall is only a short walk away from Cornerstone, but evokes an earlier era of Southwestern cultural prestige. In this period, Colorado College was a national hub for modern dance and home to dance pioneer Hanya Holm, who taught at the CC Summer Dance Festival for forty-three years. At the time of its construction in 1914, Cossitt Hall was conceived in response to student demand for a gymnasium and was expanded in 1922 to include a social club and outdoor amphitheatre. Today, these facilities have been converted into space for the Departments of Classics, Comparative Literature, and Dance. Its current design includes two dance studios, a studio for somatic practices and dance therapy, a perserved portion of the outdoor amphitheatre, and a rehearsal and performance space equipped with a full lighting grid that occupies the former gym. Cossitt was awarded official status in the National Register of Historic Places in 1997 and underwent an award-winning renovation in 2009.
Armstrong Theatre
Located directly across from the Cornerstone Arts Center, Armstrong Theatre is the largest venue at Colorado College and serves as the main forum for all-campus events, including prominent lectures, concerts, and biannual performances byDance Workshop, a popular student-led dance organization.