Organisms, Ecology, and Evolution Track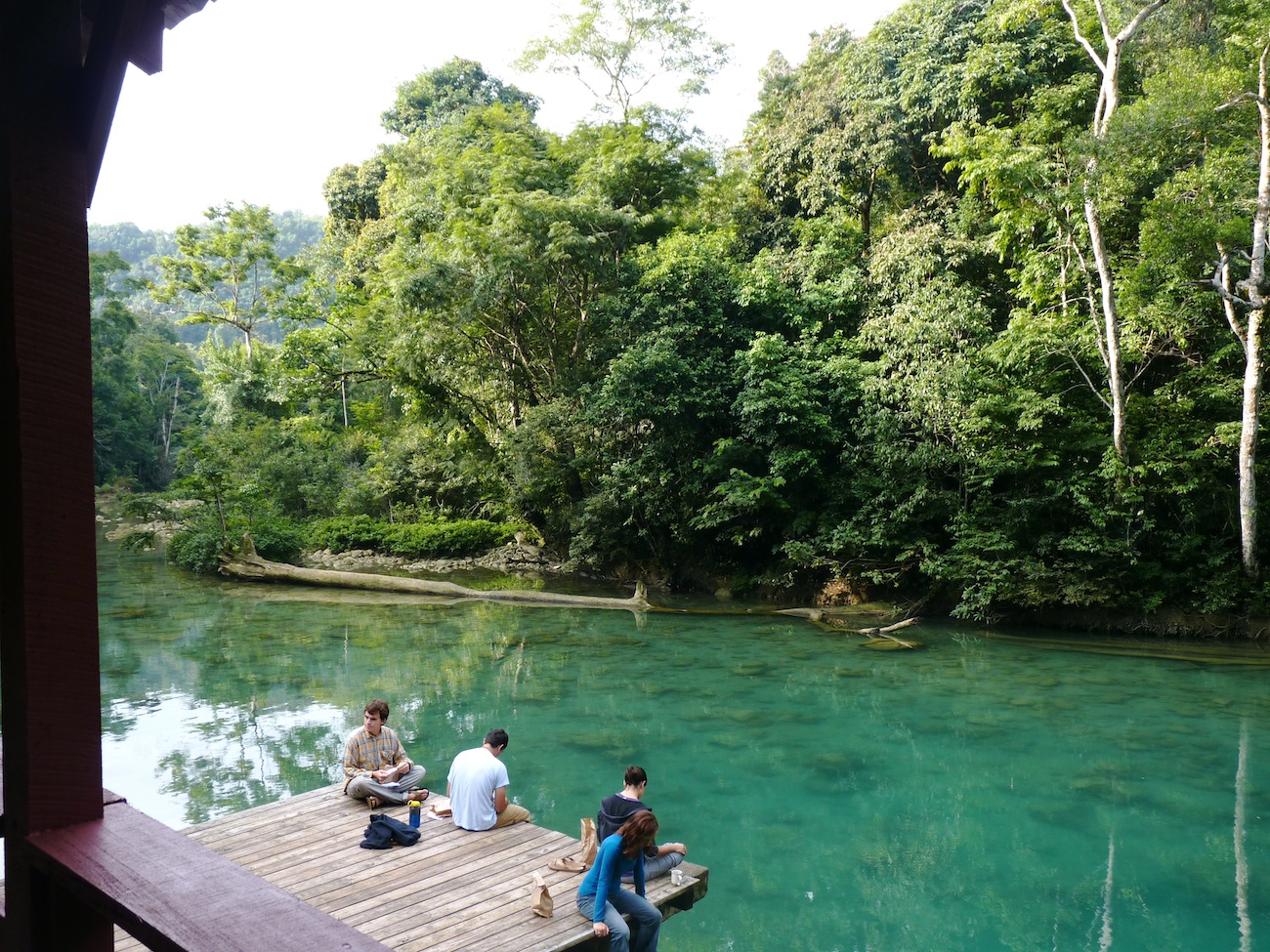 (Download the checklist here.)
If you maintain a sufficiently high grade point average (GPA) in all your courses and in at least 10 courses taken to fulfill the biology major, you may be eligible to graduate with distinction. Graduating with distinction requires planning ahead as early as the sophomore year; please see section in the Handbook on "Senior Thesis and Graduation with Distinction in Biology".
I. Two units in Introductory Organismic Biology:
BY105 (Biology of Plants)
BY106 (Biology of Animals); no credit after BY108 or BY109
BY107 (Biology of Microbes)
BY108 or BY109 - no longer offered, but students who took the course prior to fall 2011 may count that unit.
AP/IB credit in organismic courses may only count towards a lower level elective, but cannot replace one of these courses.
II. BY208 Ecology
III. Two units in Molecular and Cellular Biology and in Genetics:
BY131 (Introduction to Molecular and Cellular Biology)
Check the AP/IB section of the Majors' Handbook to determine if your AP or IB credit might fulfill this requirement and discuss with your advisor if this is the right choice for you
BY280 (Population Genetics) OR BY231 (Genetics)
IV. Three units in Chemistry
CH107 (General Chemistry)
CH108 (General Chemistry II)
CH250 (Structures of Organic Molecules)
Check with the Chemistry department to find out if AP or IB credit can fulfill CH107/108 requirement.
NOTE: Graduate schools often require BOTH CH250 AND CH251 (Reactions of Organic Molecules).
V. Two units in Mathematics:
One unit of calculus from:
MA125-6 (Pre-Calculus and Calculus)
MA126 (Calculus I)
MA127 (Calculus I and II, accelerated)
MA129 (Calculus II)
AP or IB credit recognized by the registrar in calculus
One unit of statistics or mathematical modeling from:
BY220 (Biostatistics and Experimental Design)
MA256/BY256 (Mathematical modeling in Biology)
MA117 (Probability and Statistics)
MA217 (Probability and Statistical Modeling)
AP or IB credit recognized by the registrar in statistics
VI. Five approved Biology electives
Three must be Biology (BY) courses at the 300 level or higher
One unit of elective credit may be CH251, CH382, GY205, GY300, SC120, SC206, SC207, SC321, EV260, AN208, AN306, AN308 (both AN306 and AN308 may count as upper level electives)
**Please note that only 1 course outside the Biology Department may be counted as an elective towards the major!
One unit must be an approved senior capstone course (see "Senior Capstone" section in the Majors' Handbook for list)
Any BY course except BY100 and BY104 may count as an elective
BY101 (FYE) counts as one unit of lower-level elective
AP/IB credit may count as one unit of lower level elective (ask your advisor)
It is possible to petition the department to ask for other courses to count as electives.
VII. Senior Capstone Experiences …During your junior and senior years, you must:
Complete attendance at five Biology seminars, summarize each in an abstract, and submit each abstract to your advisor no later than the first Monday of the block following the block in which the seminar occurred. Students are strongly advised to begin turning in abstracts, as soon as they declare their major, during their junior year.
Successfully pass the Biology ETS exam or the Biology GRE exam.

Register to take the 2-hour ETS Major Field Test in Biology early in Block 3 or early in Block 6, the only two times Biology offers the exam. It is best to take the ETS exam in Block 3, in case you do not pass the exam. In the recent past, 20-25% of students did not pass the exam the first time! See the "Senior Capstone" section in the Majors' Handbook on advice to prepare for this exam and links to sample questions.
Alternatively, you can take the Biology GRE in the fall, but we strongly recommend that you take the ETS exam instead. You must list Colorado College as a recipient of the GRE scores.
Complete a senior capstone course as one of your six electives, in the last two semesters prior to graduation (course options vary from year to year), in one of the following ways:

BY 499 (Senior Thesis; required to graduate with distinction)
BY 409 (Advanced Research in Biology)—IF it meets the requirements described in the section on "Senior Capstone" in the Majors' Handbook.
An approved Senior Capstone course (see "Senior Capstone" section in the Majors' Handbook for list of approved courses).
This is the Department of Biology
Browse all Departments & Programs